---
Mt. Elbrus: North Side Team Arrives in Kislovodsk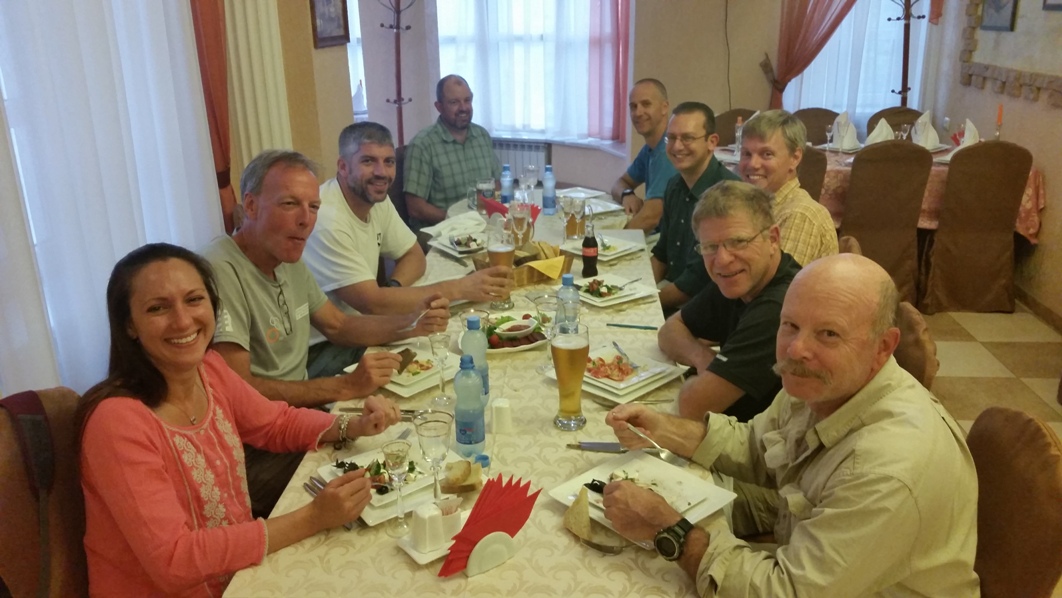 Hello from Kislovodsk,
As planned, we had an early start this morning, leaving our hotel at 5:45 to drive to the domestic airport. With all our bags checked we boarded the plane and flew south to Mineralyne Vody, the main airport in the Caucasus region. Then it was an hour drive to the resort town of Kislovodsk. Best known for its spas, many Russians come here to take a break from the big city life in Moscow. But we did not come here for the spas. We are here because it is the last town before we drive into the mountains. We spent the afternoon going through all of our gear, making sure we had everything needed for the climb and this team is ready.
Tomorrow we will finally see Elbrus for the first time as we approach Basecamp. We are all excited to be ending our travels and beginning the climb.
All the best,
RMI Guide Jeff Martin
×
Sign Up For Elbrus Northside 2014 Emails
{/exp:mailinglist:form}
---
More to Explore