---
Mt. Elbrus: Northside Team Arrives at Basecamp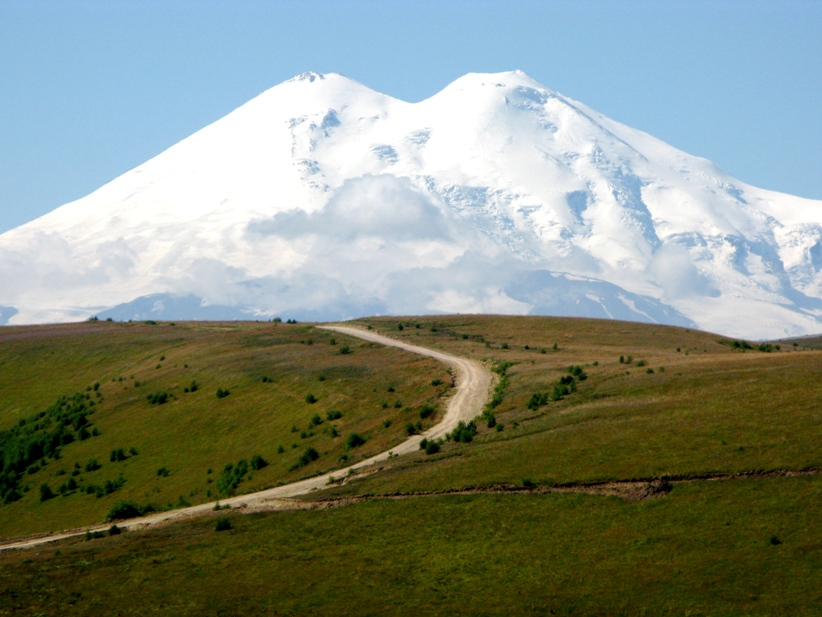 Greetings from Elbrus Basecamp,
We completed our last leg of travel today and reached Basecamp. The day started with a nice breakfast served in our rooms at the hotel, and then we loaded up the vehicles one last time and headed towards the mountain. In recent years, there has been a lot of road improvements so much of the drive is now paved. The last 8 miles though is still the same with huge mud holes, deep ruts, and very steep drop offs. Since it has been raining the last few days, the road was extra slick and this changed what would have been a 15 minute ride into a very entertaining two hours. We ended up walking down while another vehicle carried our gear. As luck would have it, that vehicle broke an axle so we went back to the vehicle to carry it ourselves. After we arrived at the jeep, we learned that another vehicle had been found so we walked back to basecamp. It was raining the whole time and without our gear it is a little difficult to set up a camp. We were finally reunited with our gear and we moved into a nice camp.
The driver who helped us out today ended up cooking us dinner. We walked back down the same path for the third time today to his shack. He was waiting for us and motioned us into his home. He had obviously been cooking since we last saw him and we were first offered a local milk drink that tasted like yogurt, drank from a communal cup, then steaming hot bread, and finally a whole pot of lamb and potatoes. It was a delicious meal and an experience we will not soon forget.
Now it is off it bed so we are ready for our carry day tomorrow.
Best,
RMI Guides Jeff, Pete & Team
×
Sign Up For Elbrus Northside 2014 Emails
{/exp:mailinglist:form}
---
More to Explore