---
Kilimanjaro: Waterfall & Team Summit!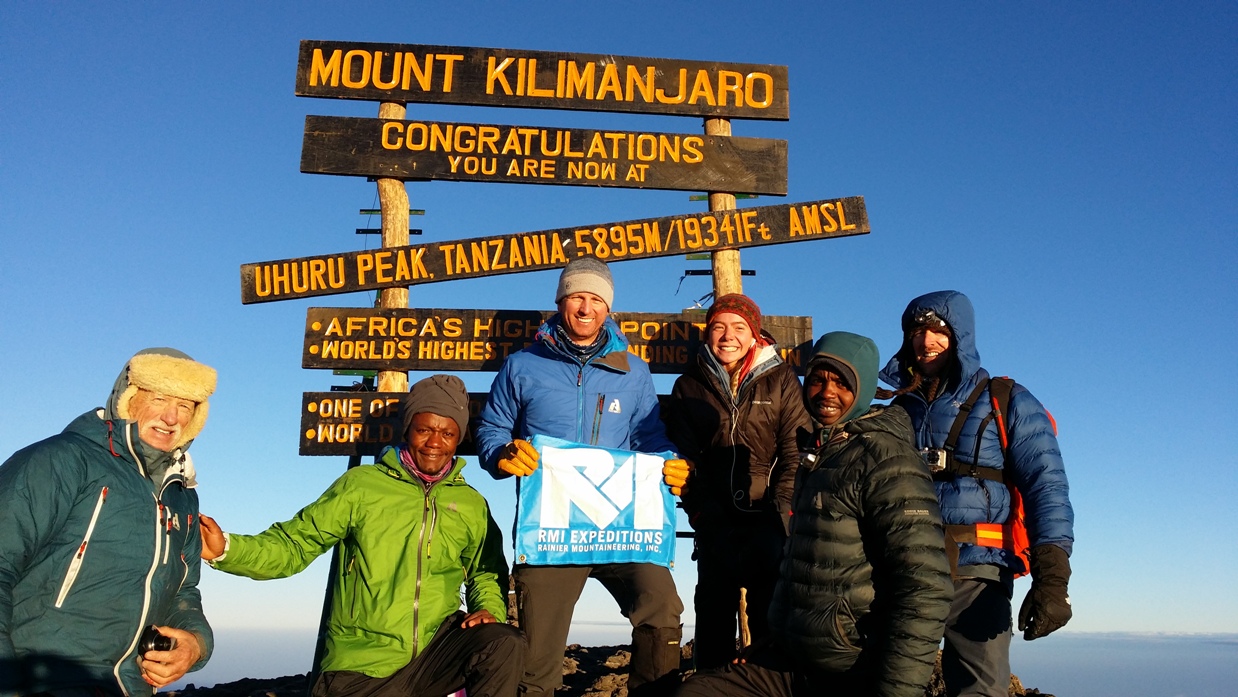 Hey this is Seth checking in from the top of Kilimanjaro! We had a great day. Super nice weather, really sweet. No wind when we left camp, just a little breeze when we hit the crater rim. We were all walking into the crater rim when the sun came up and we have been enjoying the top for a little while now. We are going to head down. Go back to camp and spend a few hours packing up and then we'll be down to about 10,000 feet, back where trees grow out of the ground. All is well. We'll check in later today.

RMI Guide Seth Waterfall calls from the Kilimanjaro summit!
On The Map
×
Sign Up For Kilimanjaro 2014 Emails
{/exp:mailinglist:form}
---
More to Explore