---
Mt. Kilimanjaro: Team Reaches High Camp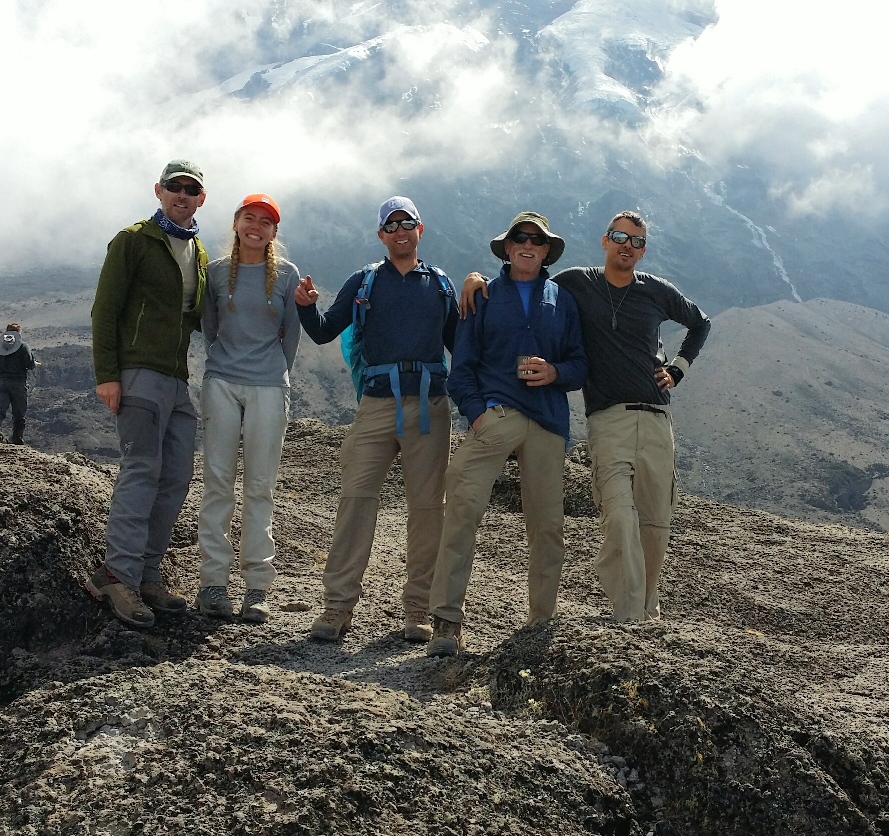 Another fine day on Kilimanjaro's trails has led us to high camp. The name of this camp is Barafu which translates to 'ice'. So you can tell it is not always the warmest spot. True enough, we have been getting some ice pellets or graupel hitting the tents since we arrived. Hopefully we'll have the normal evening clearing and a nice climb tonight.
The team members are all in our respective tents sorting gear and relaxing before we head out. Our crew just prepared a delicious lunch of hamburgers and macaroni salad. Perfect for the physical effort that awaits us.
Our plan is to get up at midnight and get on the trail by 1 AM. It should take us somewhere in the neighborhood of 6 hours to reach the top.
Wish us luck!
On The Map
×
Sign Up For Kilimanjaro 2014 Emails
{/exp:mailinglist:form}
---
More to Explore