---
Mexico's Volcanoes: King & Team at Ixta's High Camp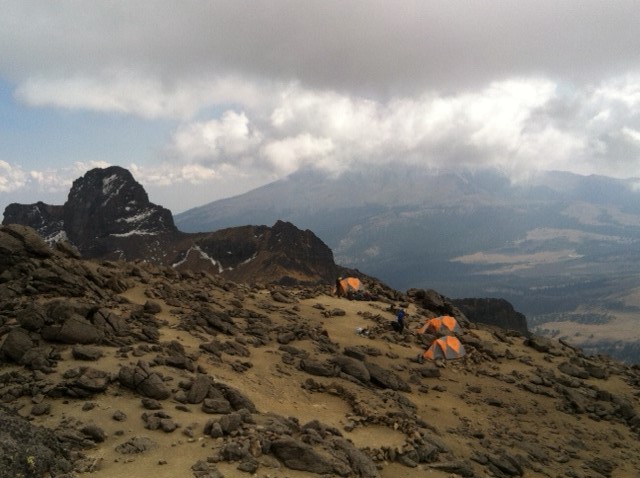 We are all nestled in at our high camp on Ixta at 15,500ft. The team carried heavy packs while taking in the amazing vistas with a cool breeze keeping the temperature manageable.
We will plan on getting an early start for our summit bid so the team can pack up camp and descend into the rest day and tacos al pastor that awaits us in Puebla. Getting to the top of Ixta is just another step in acclimating for our chance at standing on top of Pico de Orizaba, the third highest peak in North America.
Everyone is doing well and sends their best back home.
On The Map
×
Sign Up For Mexico 2017 Emails
{/exp:mailinglist:form}
---
More to Explore
Mexico's Volcanoes: King & Team Travel to Ixtaccihuatl
February 20, 2017