---
Mt. Rainier: May 8th Summit!
The
Five Day Climb
led by RMI Guides Brent Okita and Bryan Mazaika reached the summit of Mt. Rainier early this morning. Brent reported clear skies, but a constant wind of about 35 mph keeping the temperatures cool. Congratulations to Today's Team!
---
More to Explore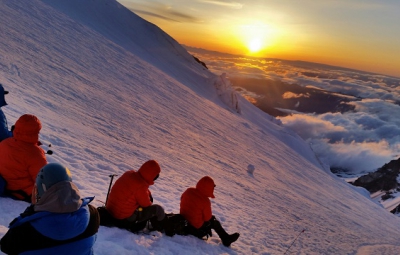 Mt. Rainier: Hahn & Knoff on Top!
May 10, 2019