---
Mt. Rainier: Four Day Climb on the Summit!
The Four Day Climb led by RMI Guides JM Gorum and Ben Ammon climbed above the clouds and reached the summit of Mt. Rainier early this morning. Ben reported clear skies and chilly temperatures. The team has started their descent and are en route back to Camp Muir. Congratulations to today's team!
---
More to Explore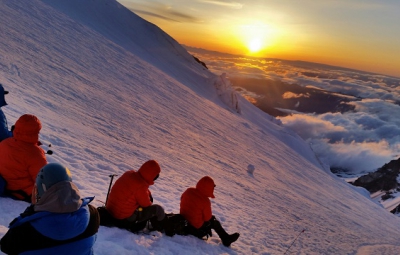 Mt. Rainier: August 18th Team on the Top!
August 18, 2019