---
McKinley: Day Sixteen - Move to High Camp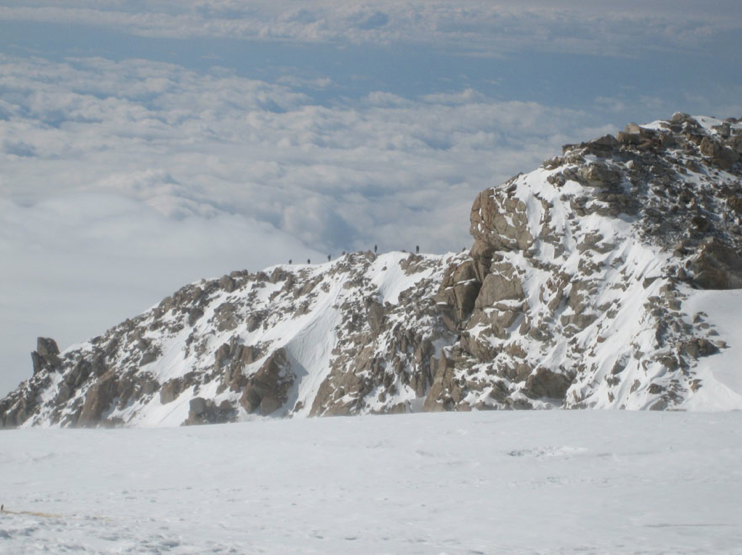 Move to 17,000! Today we awoke to the normal weather pattern… WIND. We decided to give it a go and try to move to 17,000' anyway. The pattern had been for the wind to die down in the afternoon so we figured that it would be perfect for us as we would be on the Buttress proper when the winds were at their lowest.
Well so much for the best laid plans. The winds stayed high throughout the day making the climb tough, but we all managed to make it without suffering too much. We picked up our cache along the way so we're here in camp with all of the food and fuel we'll need through summit day.
Some unfortunate events occurred today as we entered camp. A team of two independent climbers had fallen from high above the normal route. The Rangers and some volunteers have gone to help them. We have had a rough time finding suitable snow to build walls for our tents. The high winds have stripped a lot of snow away and cutting blocks was extremely difficult. It's amazing how the altitude makes simple chores more difficult. You have to be very conscious of not working yourself too hard. It's easy to get light headed.
On The Map
---
More to Explore
McKinley: Day Seventeen - Rest Day at High Camp
May 18, 2007