---
Denali - West Buttress Expedition
McKinley: Day Seventeen - Rest Day at High Camp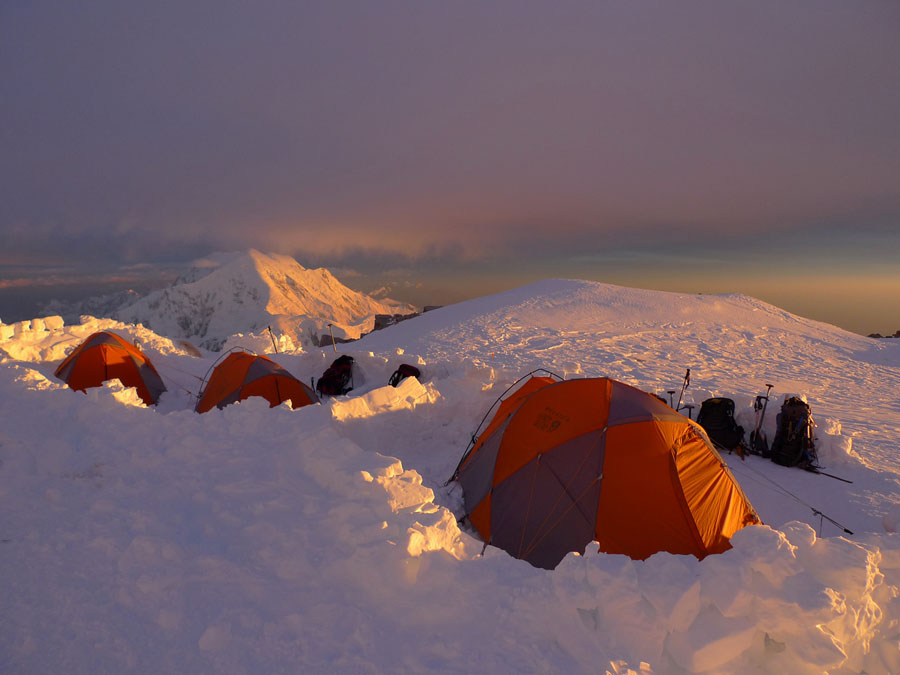 Resting at 17,000. Not much to report on today other than the wind. It continues to blow and blow. We all slept in after a tough climb yesterday. That sure was nice. After breakfast (we've all begun to really love instant oatmeal) we reinforced our camp walls. Unfortunately it had not gotten any easier to cut blocks out of the snow. Oh well, a little elbow grease and the walls were looking good.
No one tried to go to the summit today. The wind is just too high. A few more groups have arrived in camp and the folks that have been here longer than us are starting to get a little nervous about having to go down without taking a shot at the summit. We're still sitting pretty good, but a few more days of this and we'll have to go down too.
On The Map
---
Be the first to leave a comment.
More Updates
Previous
May 1, 2007
Denali - West Buttress Expedition
Next
May 1, 2007
Denali - West Buttress Expedition