---
Ecuador Volcanoes: Grom & Team Summit Cayambe!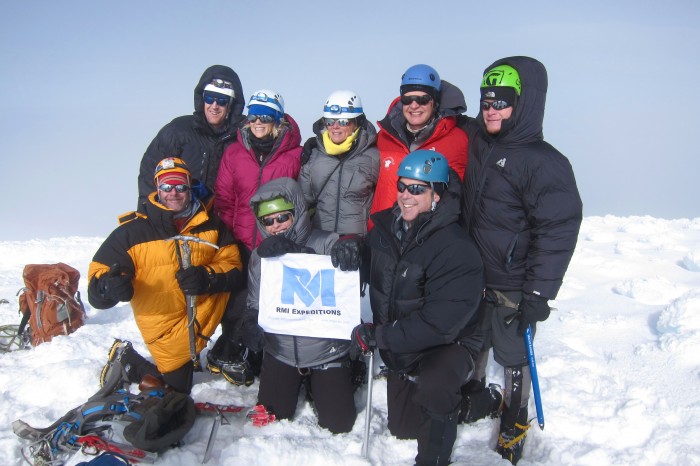 Success! That's right we did it even despite the adverse conditions we have been experiencing. The weather has been less than desirable. However when we woke this morning we were greeted with beautifully clear skies. After a quick breakfast, we walked out into a calm Ecuadorian sky that spanned from the Big Dipper to the Southern Cross, one of the few places on earth you can see both. Our climb started up a rocky buttress before transitioning onto the glacier, and we enjoyed the warm night after our last few days in the snow and rain. The climb went rather smoothly and we reached the cumbre, or summit in English, just after 8 this morning. The climb took just over seven hours to reach the top with mostly low angle snow climbing and a few steep pitches to keep us on our toes. Though we walked for some of the morning in a cloud, the weather cleared just briefly as we crested the summit, allowing us views of the Avenue of Volcanoes that spans Ecuador. We could even see the Amazon!!
Currently we are rejuvenating here in La Casa Sol just outside Otavalo. Everyone is in good spirits and looking forward to resting.
Missing all of our families and most of our friends. Hasta manana!
RMI Guide Casey Grom
×
Sign Up For Ecuador 2011 Emails
{/exp:mailinglist:form}
---
More to Explore
July 29, 2011