---
Mt. Rainier: Update August 22nd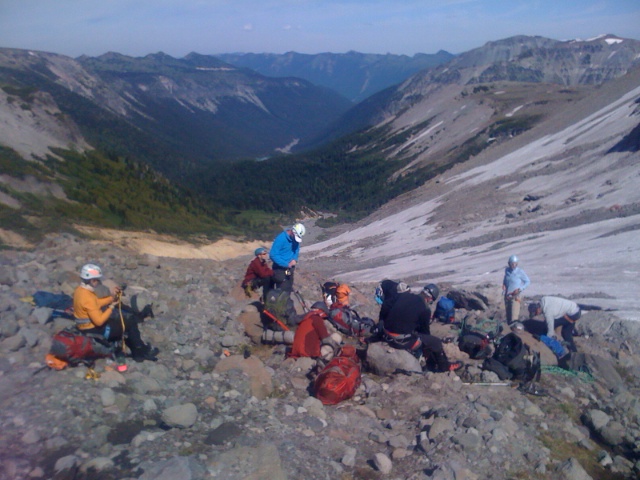 The Four Day Summit Climb August 19 - 22 led by RMI Guide Brent Okita reached the summit of Mt. Rainier today! Brent reported strong winds and a change in the weather as the team made their ascent today. They spent a little time on top before beginning their descent around 7:30 a.m. PT. The team will return to Camp Muir and then continue their descent to Paradise this afternoon.
Congratulations to today's climbers!
---
More to Explore
Mt. Rainier: August 23rd Summit!
August 23, 2011