---
Ecuador's Volcanoes: Cotopaxi Summit!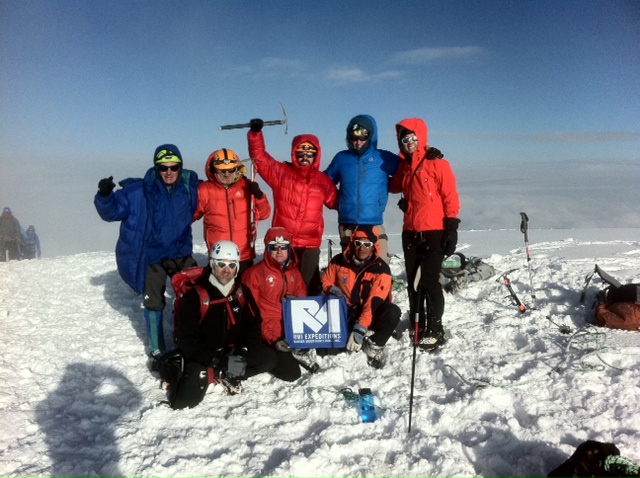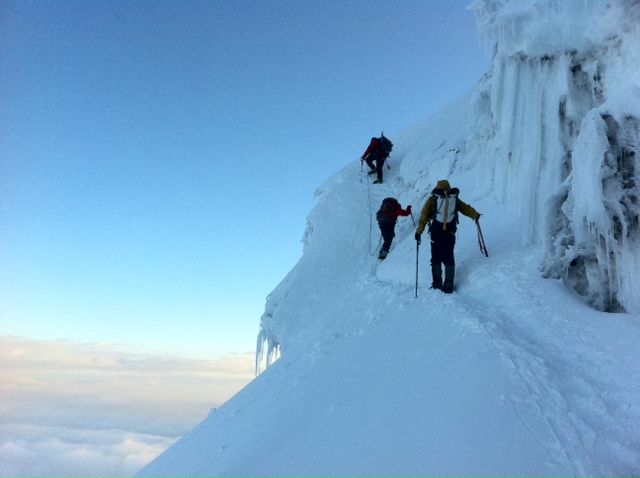 Hello everybody back home this is Casey Grom checking for RMI's Ecuador Expedition.
We are currently on the summit of Cotopaxi. We had a great day, pretty tough conditions, lots of new and loose snow. We made it up in just over 6 hours. Everybody did great. We are hanging in some sunshine right now taking a few photos and are going to be heading down in just a little bit.
We will check in again as soon as we get back safely to the hut. We'll be heading back to Quito tonight.

RMI Guide Casey Grom and the team check in from the summit of Cotopaxi!
---
More to Explore
Vinson Massif: Dave & Team Carry to High Camp
December 8, 2011