---
Guide Shack: Elias de Andres Martos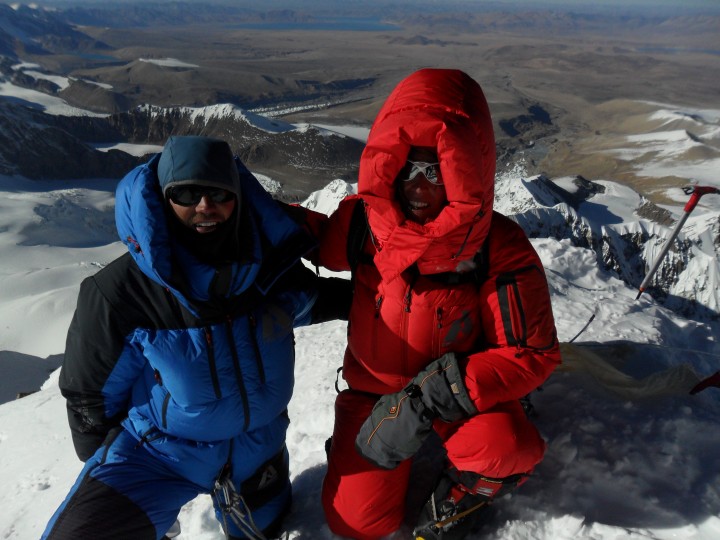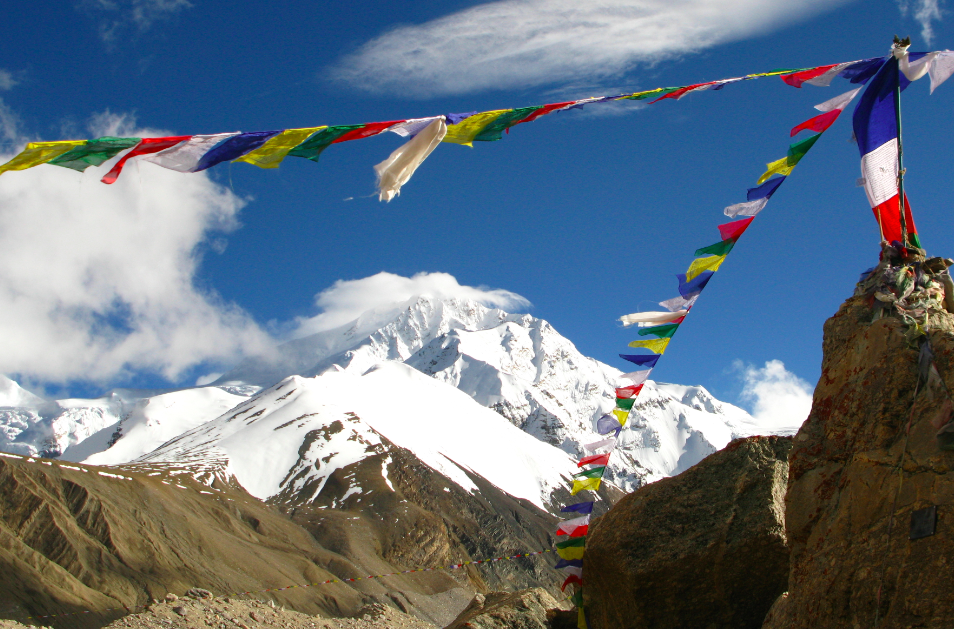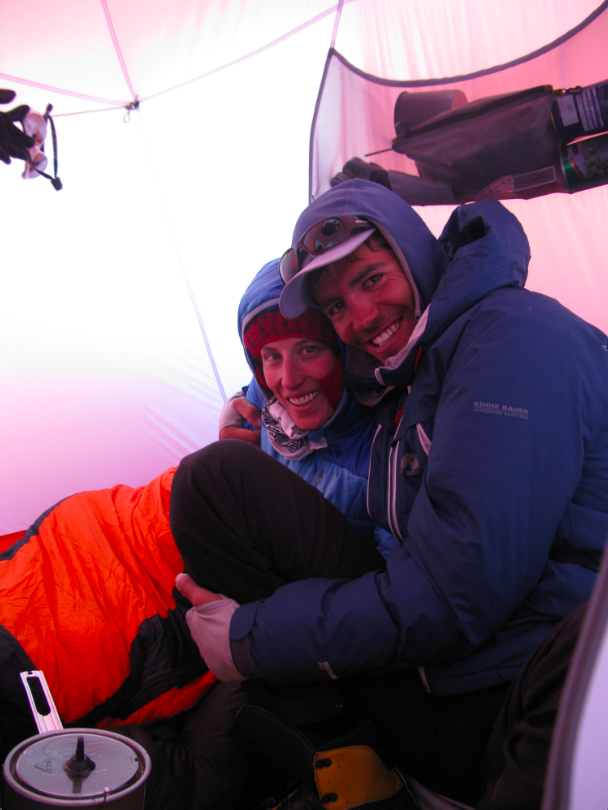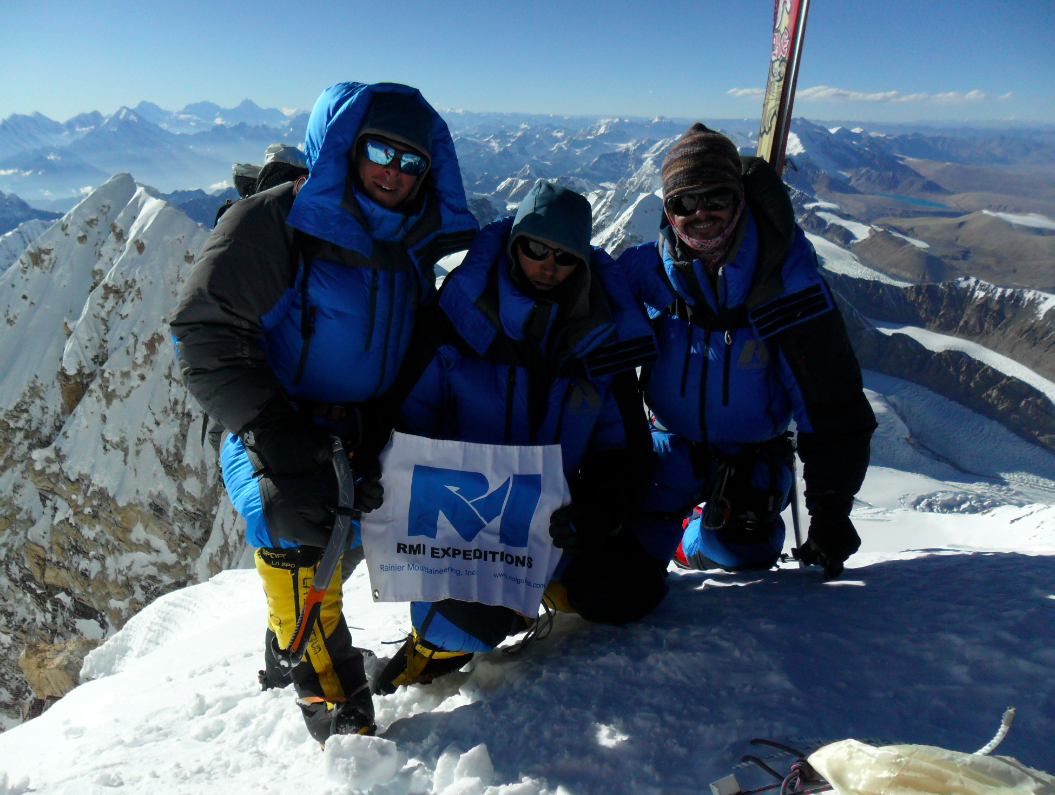 RMI Guide Elías de Andrés Martos organized a team of RMI Guides to climb Tibet's Shishapangma (26, 289'), the world's 14th highest mountain. The team reached the summit on October 11th & 12th. We sat down with Elías after the expedition to chat with him about the climb.

RMI: What first inspired you to climb Shishapangma?
Elías: I had been hoping to go climb an 8,000 meter peak for awhile. When you have that in your head and you have never been to the Himalayas, at first it looks like any peak - if the opportunity arose - would suffice. For the last couple of years, the objective was looking closer and closer, and the deeper research started. Initially I wanted to climb Dhaulagiri, as it was the dream of one of my mentors who never could do it. But I was determined to go this past fall and it turns out that Dhaulagiri is not the best for the post monsoon season, so I started to look at other mountains. Shishapangma seemed beautiful, rising alone on the Tibetan plateau. Easy access played a key role, as it also diminished the cost. And of course, it offered a relatively "easy" and "safe" line for this, our first, 8000 meter peak.

RMI: Organizing an expedition to an 8000 meter Himalayan peak is a major undertaking, what were some of the biggest challenges you faced in simply getting the expedition off of the ground?
Elías: Of course the budget is the main undertaking. It is fairly expensive, particularly when one does it pretty much out of pocket. (We have to thank RMI's indispensable Guide Grant and First Ascent's gear support.) This challenge leads to the difficulty of building a team as well; initially, along with my wife Bridget, I had this trip planned with my two good climbing friends from Spain, but getting 2 months off of work in addition to the funding, made it impossible for them to participate, so I had to start with 0 climbers just 6 months prior to the trip, when everything was logistically planned. Luckily, working for RMI made it easy to "collect" good friends for the expedition. Jake Beren, Geoff Schellens, Eric Frank, and Leon Davis were memorable companions. Ironically, the logistics were fairly easy, thanks to the internet and to Nima, our great contact in the Himalayas.

RMI: How did your previous climbing and guiding experience prepare you for the climbing and organizational challenges of the expedition?
Elías: That experience was probably a good 50% of the success of the trip. Having been on expeditions in other parts of the world is a great help that teaches you how to quickly act when facing problems or difficult situations, whether logistics or interactions with the local people. You come up with solutions or new plans on the go and deal with it.
The climbing and guiding experience among all of us on the team was definitely another great plus. Without much talking, we know what you have to do in different situations and the flow of the climb is as smooth as it can be as a result. Being a professional in the field, that usually works towards helping others achieve this goals, makes you have a greater temper on decision making too.

RMI: What was your impression of the Himalayas?
Elías: What can I say? It is the biggest mountain range in the World!!! Shishapangma sits alone in Tibet and unfortunately we drove to the trailhead from Kathmandu with clouds [covering the mountains], so we could not see much at first. When we all saw the mountain for the first time at Chinese Base Camp at sunrise, we were like little kids on Christmas day in front of Santa's gifts - so excited. But at the same time you acknowledge the magnitude of the mountain and get those butterflies in your stomach.

I was lucky to have some time afterwards to explore the Annapurna-Dhaulagiri and the Solu Khumbu regions of Nepal, where the concentration of mountains is greater and the steepness of their walls grows exponentially…I have no words to describe what I felt there.

RMI: Give us a glimpse into your daily routine on a long expedition like this…
Elías: Wake up, breathe. Eat breakfast and come up with a plan, breath. Climb or rest, breathe. Try to have a hearty dinner, breathe…sleep. Start over.

RMI: Do you have a favorite memory or moment from the trip you can share?
Elías: Of course the summit. We made it to the Central Summit of Shishapangma at 8013 meters. I cried. I am very sentimental at points and being able to give a hug to my wife and two good friends up there after pursuing such a long dream is indescribable.

RMI: Any advice for climbers that have aspire to climb in the Himalayas one day?
Elías: Go for it. I think that such an undertaking requires determination. If there is a will there is a way and money and time to do it will materialize. Train for it and learn the skills that are necessary to do it. Be determined with your dream and with what it requires. And if you do not climb on your own, climb with a good guide, like the ones of RMI!!!

RMI: What is next for you?
Elías: As far as guiding goes, anything where I can help RMI clients. As I am shifting towards being more of a full time guide, I am very thankful for the opportunities RMI is giving me. I'm headed to Aconcagua (*Elías is currently on Aconcagua) and I am looking forward to the remainder of the winter with the ice climbing programs.
Personally, I have big ice and mixed climbing projects for this winter-spring locally here in Colorado and in the Canadian Rockies. Since the Himalayan bug has bitten me, I have to admit that plans for Dhaulagiri are "in the oven".
---
More to Explore