---
Aconcagua Expedition: Resting at Base Camp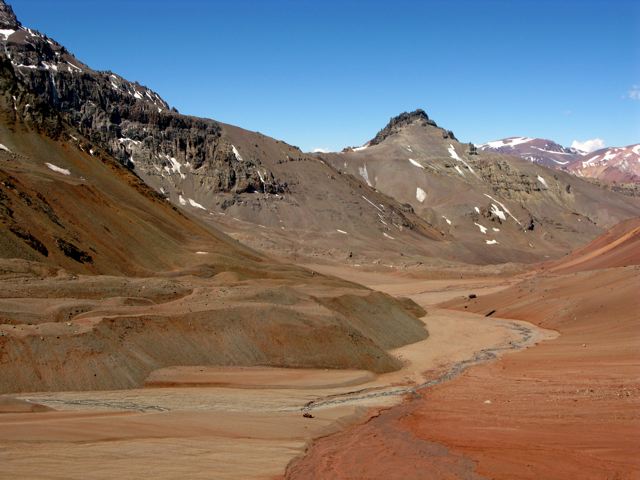 Hello,
Our team arrived yesterday to Aconcagua Base Camp at 14,000' after three nice days on the trail.

We spent today resting and acclimating for the upper mountain. After a delicious breakfast we checked in with the Basecamp Medical Staff and received a clean bill of health all the way around (everybody looks like rock stars).
During the afternoon we worked on sorting the gear that we are going to carry to Camp 1 tomorrow. The weather was marvelous until 4 pm and since then it has been cloudy with a little bit of snow.
The team wants to wish a very Happy Birthday to Chad Johnson!
Cheers,
RMI Aconcagua Team
On The Map
×
Sign Up For Aconcagua 2012 Emails
{/exp:mailinglist:form}
---
More to Explore
Aconcagua Expedition: Team arrives at Pampa de Lenas
January 11, 2012