---
Mt. Everest Expedition: Team heads to Camp 1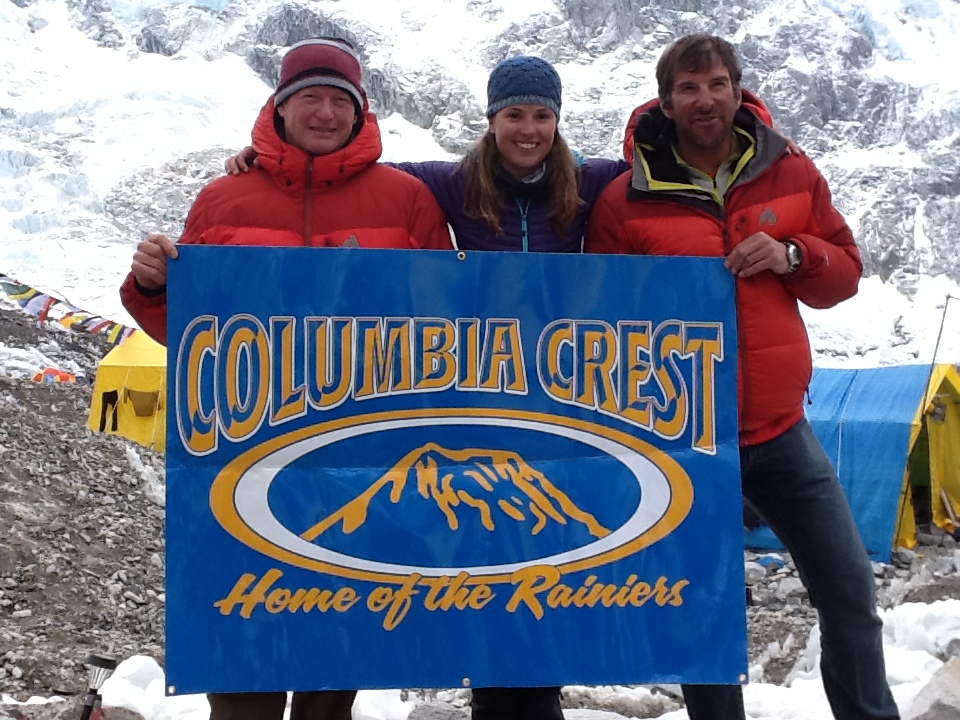 Hello from Everest Base Camp,
This is my first chance to take a breath here at Base Camp. If you can call it that. Breathing here is always a challenge. It is crazy to think that with all the hard work Jeff Martin put in here at base camp prior to my arrival, it was still non-stop this whole last week. However, the first big reward came today when RMI Guide Dave Hahn and company called down from Camp 1 reporting that all is well. We have the best of the best when it comes to a team of climbers. And the support we give them to make this climb a bit easier is very much a group effort from Kathmandu to the USA.
We had a wild thunder storm this afternoon with a trace of snow but the clouds have cleared and it is pretty clear now. The RMI team left Everest Base Camp at 5 a.m. this morning and made it to Camp 1 in under four hours. That is a very respectable time for the climb of almost three thousand feet. It looks like all the training paid off.
We had a nice dinner in the cook tent with the Sherpa team and I am looking forward to my favorite hot water bottle and a good night's rest.
On The Map
×
Sign Up For Everest 2012 Emails
{/exp:mailinglist:form}
---
More to Explore
Mt. Everest Expedition: Dave Hahn Checks in from EBC
April 20, 2012
Mt. Everest Expedition: Acclimating Hike to Camp 2
April 22, 2012