---
Mt. Everest Expedition: Acclimating Hike to Camp 2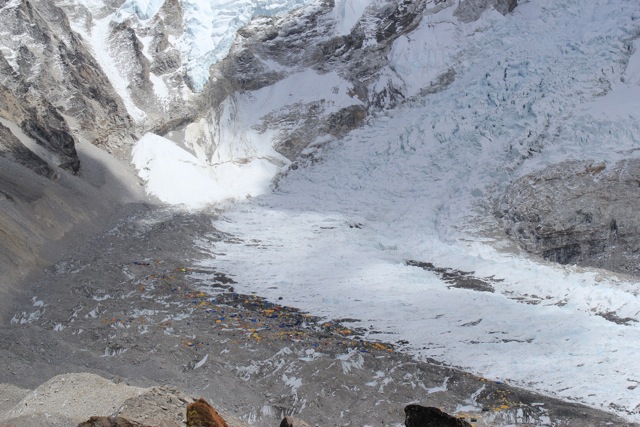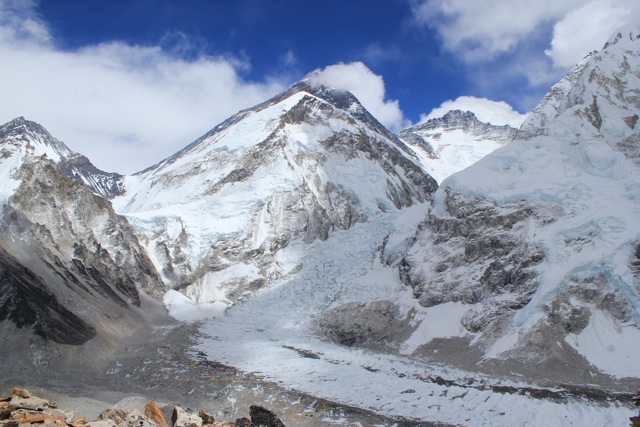 Current report from RMI's Everest team:
Windy and cool with the jet stream right over the region today. Wind usually means not much snow and that is the case today.
RMI Guide Dave Hahn and crew went on a hike toward Camp 2 and are now back at Camp 1 for another night in their great First Ascent tents. Sherpa team is planning to carry more gear up to Camp 2 tomorrow. We are just stock piling Camp 2 for now, leaving gear in duffel bags and not putting tents up since it will still be about a week before the team stays overnight. Without a staff at Camp 2 to keep track of tents, there is no sense in subjecting them to tough weather conditions. The whole team is in great shape and the game plan is right on schedule. It is just a matter of time and next thing you know it, it will be summit push time. Big mountains take a while but they are sure worth it.

RMI Guide Dave Hahn checks in from Camp 1.
On The Map
×
Sign Up For Everest 2012 Emails
{/exp:mailinglist:form}
---
More to Explore
Mt. Everest Expedition: Team heads to Camp 1
April 21, 2012
Mt. Everest Expedition: Base Camp Luxuries
April 23, 2012