---
Mt. Everest Expedition: Base Camp Luxuries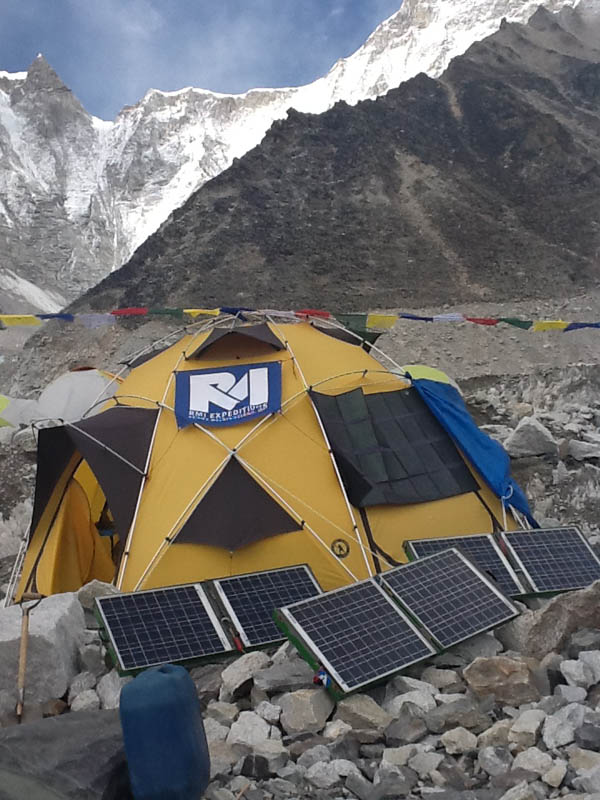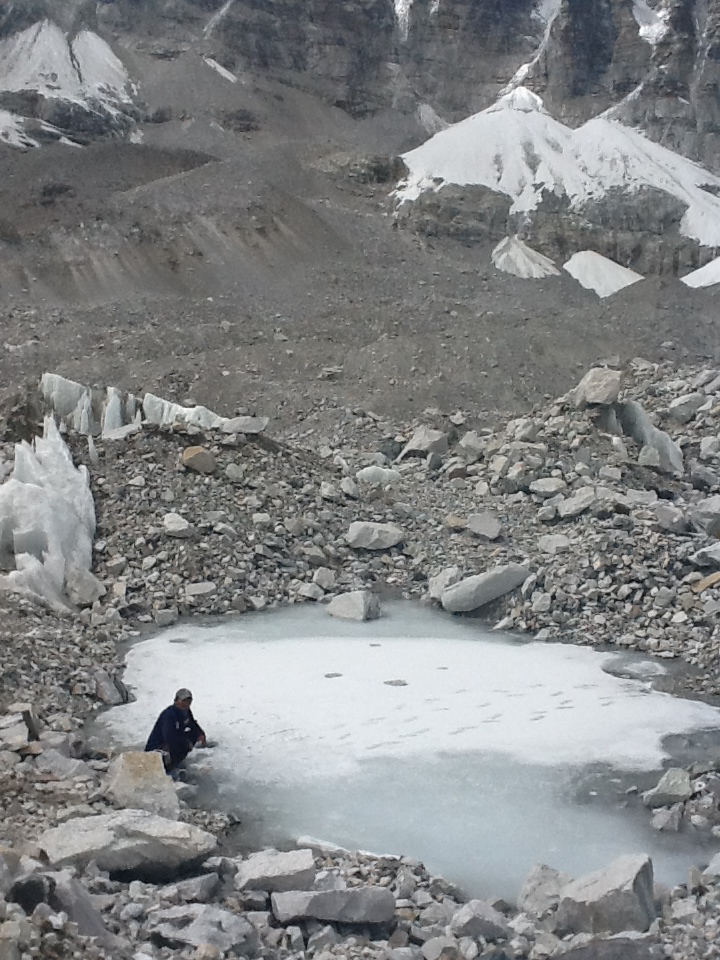 RMI invested with a local solar outfitter a few years back, and as you can see by the picture we are charged up! At the start of this season we used a generator to jump start the batteries, but since then its been all sun. On cloudy days we have to be a bit careful on how much power we use from the bank of six good-sized car-type batteries but usually plenty of juice. Without it, tough to send out this dispatch and even the best generators are too loud.
The other photo is of one of our star players here at Base Camp, Raju, who is at the watering hole of choice for now. The staff makes lots of trips to this spot daily with five-gallon plastic jugs to keep us full of that most important beverage. As the glacier moves throughout the season, so will we and the watering hole. With all of the human impact over the years we will boil all of the drinking water. Not yet there with the solar so we do use kerosene for cooking here at Base Camp. We have a most wonderful on-demand gas-powered shower tent that we try and not overuse, which you can imagine on a warm day is so fantastic it is hard to convey. A bit different nowadays since my first trip to Everest in 1990. It was 72 days between showers. Hey, we did what we could, but that first shower was a good one!
Dave Hahn is at Camp 1 and a link to his audio dispatch is below.
That's all for today from RMI's Everest Expedition.

Dave Hahn checks in from Camp 1
×
Sign Up For Everest 2012 Emails
{/exp:mailinglist:form}
---
More to Explore
Mt. Everest Expedition: Acclimating Hike to Camp 2
April 22, 2012