---
Mt. Everest Expedition: Dave Hahn Checks in from ABC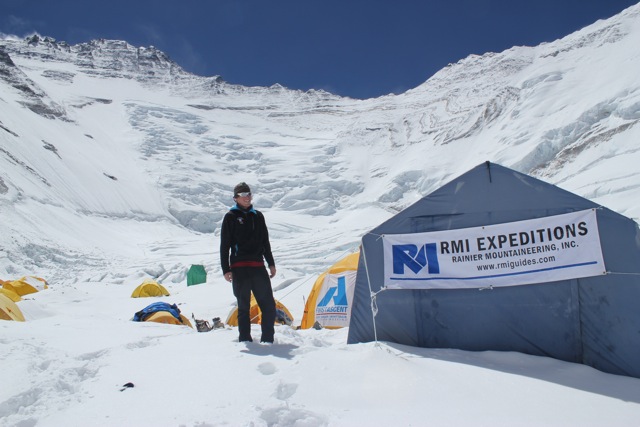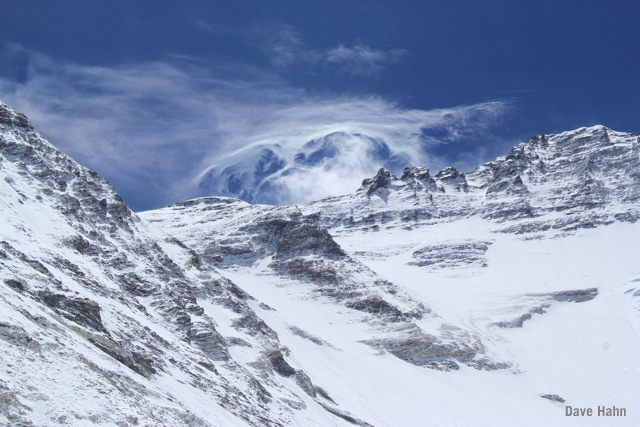 This is Dave Hahn calling in from Advanced Base Camp again. Another windy day up here at the head of the Western Cwm. Apparently the jet stream winds are still on the mountain and it's sure sounding like it. All day long big roaring noise as the air was hitting the south west face of Mt. Everest and the north face of Lhotse. And just ripping over the tops of the mountains. Didn't make sense to do any hard climbing in those conditions, for us. That wouldn't have worked for us anyway today we were into light exercise activities and trying to gain acclimatization. We all had a good night last night and we are try build on that.
We just went for a short, couple hour long hike to gain a little elevation but didn't get on to any technical ground. We returned back to camp and took it easy the rest of the afternoon. We are looking forward to some change in the wind and still surprised at how icy and dry the upper mountains are. I wouldn't mind that changing a little bit and getting a little snow cover on the hills. But, everybody is doing well and we will keep you up to date.

RMI Guide Dave Hahn checks in after the team's first night at ABC.
On The Map
×
Sign Up For Everest 2012 Emails
{/exp:mailinglist:form}
---
More to Explore
Mt. Everest Expedition: Team Arrives At Advanced Base Camp
April 29, 2012