---
Mt. Everest Expedition: Acclimatizing at ABC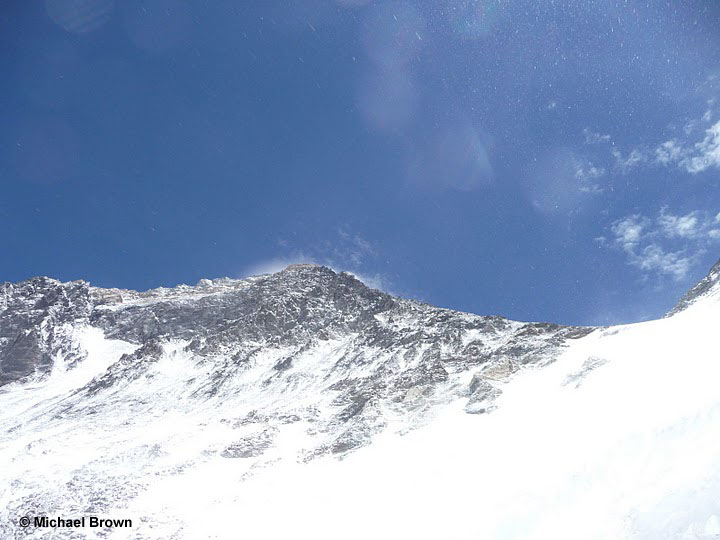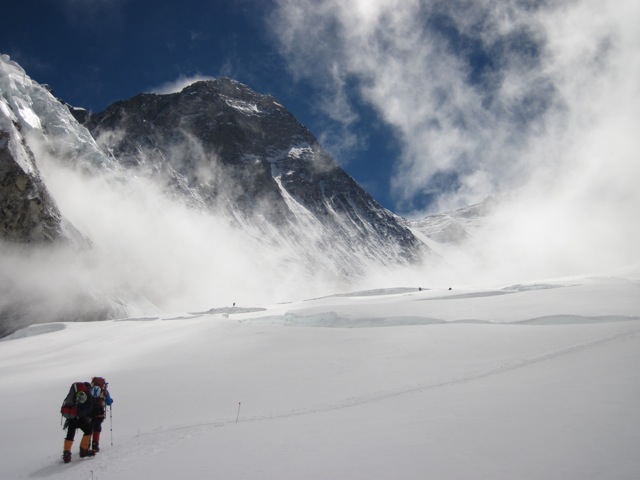 Hello,
This is Dave Hahn calling from Advanced Base Camp on Mt. Everest. Beautiful day today, it was kind of windy last night and wind continued during the day. Roaring up above and just gusting down below where we were. We went for a hike, a roped up hike with crampons and ice axes, exploring the upper end of the Western Cwm. We went up to the start of a new climbing route, a new way of accessing the Lhotse face that a number of friends of ours were working hard to put in today. We wanted to check out their efforts and get a look at the terrain over there. So this a bit several hundred meters to one side of the existing route where it crosses the Bergschrund at the base of the face which is a little too active in rock fall in the conditions that we have right now. So this is an effort to try to find an alternative. It was a good outing for us. We were out for about 3 hours and enjoyed working against the altitude and working in the cold wind and seeing things from a little bit different angle. We came back and spent the afternoon in camp.
Consensus is that conditions are pretty dry and dangerous on the Lhotse face. So many teams were not having their members or Sherpa go up on the standard route, but others were. Our intention now, not being able to safely climb at the moment without some new snow or some change, is to head down to Base Camp in the morning. So that is what we are looking to do – up early and heading down.
That's all for now.

RMI Guide Dave Hahn reports from ABC.
On The Map
×
Sign Up For Everest 2012 Emails
{/exp:mailinglist:form}
---
More to Explore
Mt. Everest Expedition: Practicing Patience
May 3, 2012