---
Mt. McKinley: Walter & Team Carry to 13,500'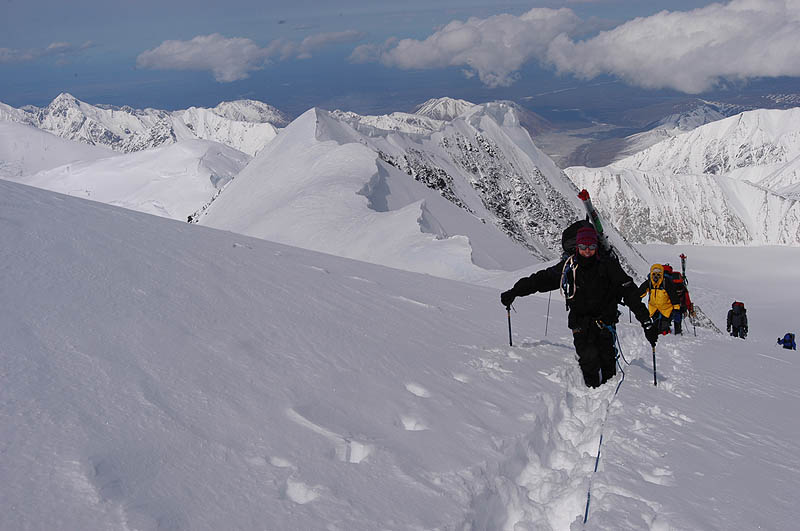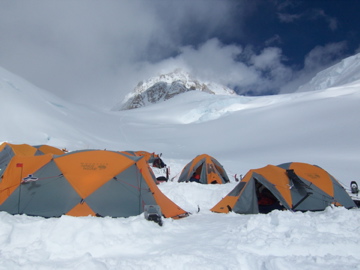 Hi all!
We are back at 11,000' camp after a successful and gorgeous carry to cache gear at 13,500 ft, just past Windy Corner. When we woke this morning it looked like Windy Corner might live up to it's name; banners of snow were flying high off the nearby peaks from a strong north wind. We had a great smoked salmon breakfast and dragged our feet in camp for a bit to see if the wind would die, and it played ball! The carry was warm and calm, and the group moved great, happy to be free of our sleds, and to have lighter loads.
The weather forecast is sounding stellar for the next handful of days. We're going to make a game time decision tomorrow morning whether to move to the 14,000' camp or stay one more day at 11,000'. We'll let you know!
That's all for now; we're going to crawl into our warm down bags and get some shut eye.
RMI Guide Pete Van Deventer and the crew
On The Map
×
Sign Up For Denali 2012 Emails
{/exp:mailinglist:form}
---
More to Explore