---
Mt. McKinley: Knoff & Team March Up Ski Hill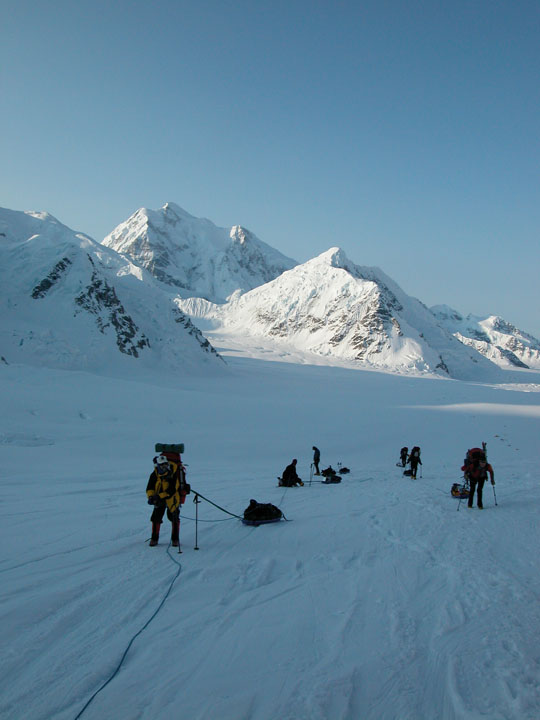 Hello to all from the June 19 Denali expedition. If the saying "make hay while the sun shines" applies to mountaineering, this team could feed a lot of cows.
I am thrilled with our team dynamic and progress. Yesterday we ate breakfast, got ready and were blessed with clear conditions at base camp. K2 Aviation worked hard to get us all on the glacier which allowed us to pack up and move out. We arrived at the base of Ski Hill by dinner.
Today we woke to perfect weather and the team again showed great enthusiasm to get moving. By 6:45 a.m. we were marching up Ski Hill with full loads. We arrived at 9,800 feet by 11:30 and are now enjoying a steamy afternoon sun bathing. Stay tuned for tomorrow's next episode. This is Adam Knoff signing off.
On The Map
×
Sign Up For Denali 2012 Emails
{/exp:mailinglist:form}
---
More to Explore
Ecuador: Billy Nugent & Team Acclimate in Ecuador
June 22, 2012