---
Aconcagua: Justman & Team Check in from Camp 1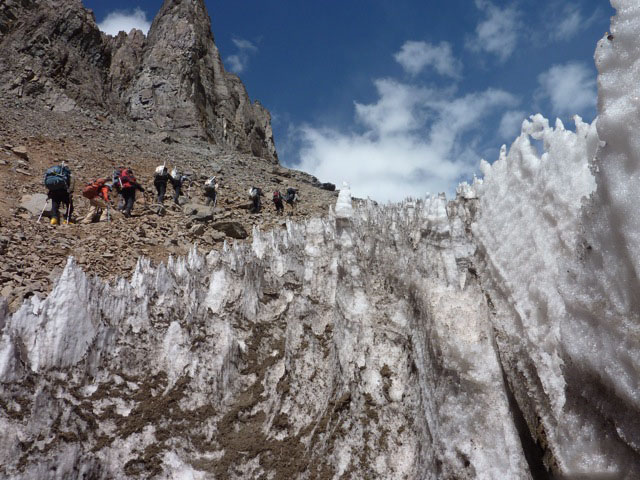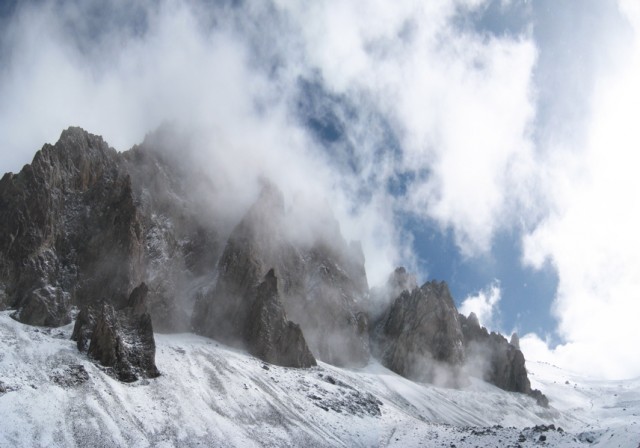 Audio 1: Hello everyone at the RMI bloggers following Team One on Aconcagua. We are happy to report that we are up at Camp One. We actually had to make our camp a little higher. It was a little busy lower down at Camp One, but we have the upper camp at 16,500' all to ourselves. As a matter of fact this camp is so nice, we have a sit down toilet. So, the entire team is doing real well. It's a little bit of work to get up here, but everyone's feeling great. The agenda right now is to make sure that tents are buttoned down for heavy winds. However, right now we have very light winds… We're going to get a hot breakfast… (satellite connection lost)
Audio 2: Hey, this is J.J. again with Team One on Aconcagua. Just to let everyone out there know. We have a lot of gear so we kind of thinned our communications down. We just have a SAT phone up here so we are going to be giving our blog via voice with Google voice and it'll be transcribed. So it may cut out, we'll try to do our best to give you some entertaining updates but everyone is just doing fantastic up here at 16,500'. We'll talk with you guys tomorrow. Everyone says hello to family and friends, and please follow along. We'll touch base tomorrow. Ciao from Argentina Camp One.

JJ Justman from Aconcagua Camp 1.

JJ continued from Aconcagua Camp 1.
On The Map
×
Sign Up For Aconcagua 2012 Emails
{/exp:mailinglist:form}
---
More to Explore
Vinson Massif: Team Reaches High Camp
December 11, 2012
Vinson Massif: Team Almost Summits But There's Still Time
December 12, 2012