---
Aconcagua: Nugent & Team Reach Casa de Piedras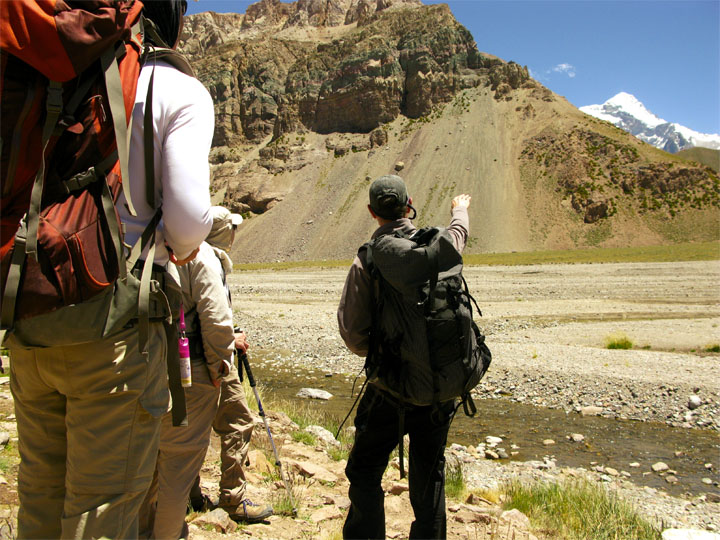 Another passage from the annals of RMI Aconcagua #5 history:
Today was decidedly less hot and subsequently much more enjoyable than yesterday. Our intrepid crew rose early and made short work of our journey from Pampa de Leñas to our second camp on the approach at Casa de Piedras. Sunny skies and a nice breeze kept our spirits high as we cruised through the enormous Vacas Valley. Right as we were arriving in camp we spotted Pete Van Deventer's crew headed down from their successful summit bid. They were looking tired and skinny but super-psyched on their accomplishment and the fact that they were headed for the barn. We gave them high-fives and settled in to build our camp. We too are in good spirits, moving well, and excited to make it to Basecamp tomorrow at Plaza Argentina.
Hasta pronto,
RMI Guide Billy Nugent and the rest of the gang.
×
Sign Up For Aconcagua 2013 Emails
{/exp:mailinglist:form}
---
More to Explore
Mountaineering Training | Fit To Climb: Week 1
February 4, 2013
Kilimanjaro: A Visit to Lake Manyara
February 5, 2013