---
Mt. Everest: Rest Day at Everest Basecamp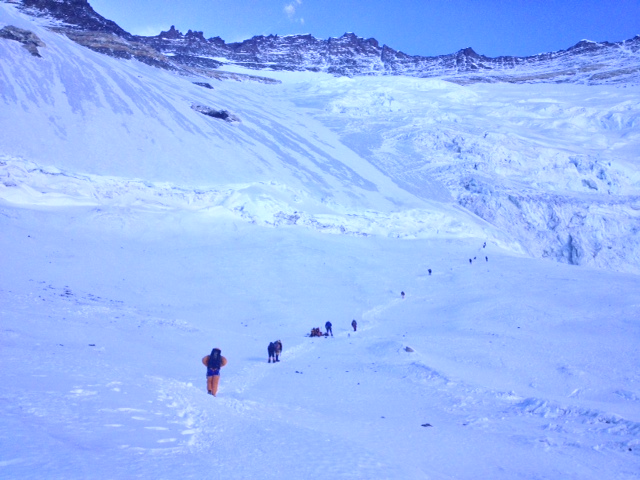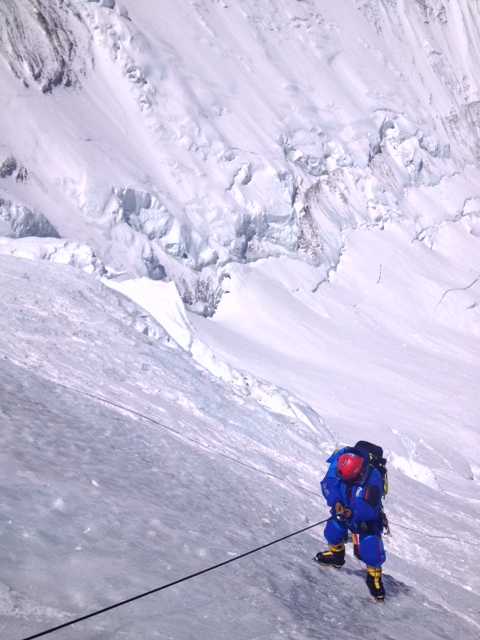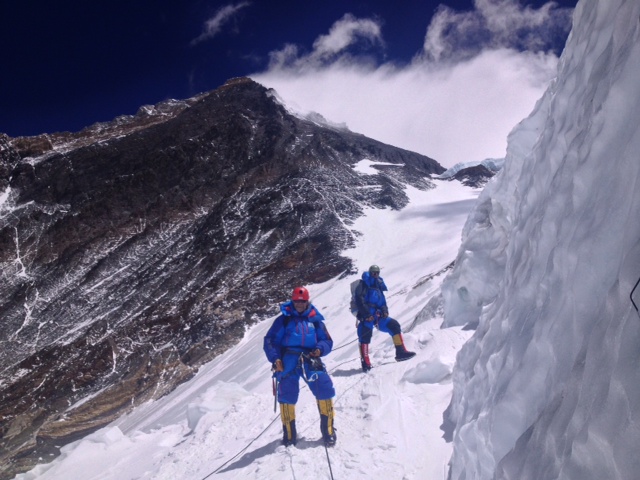 It is tough to realize just how hard Everest is on the human body until one comes back down to "normal" altitudes like 17,500 ft Basecamp. The first night of deep sleep convinces you that whatever you thought you were doing for twelve hours a night at 21,300 ft was not actually sleep. A plate of breakfast that you actually want seconds on makes you think of how easy the mountain would be to climb if you could have had your normal appetite up at ABC.
Life is easy for us today at Basecamp. Chairs with backs to lean against. Oxygen and air pressure in abundance. Cellphone connectivity. Showers and mostly clean clothes. And very little risk for a change… Unlike looking forward to a day on the Lhotse Face or a morning in the Khumbu Icefall. Not so much can fall on us on our rest day and we aren't likely to step on anything that collapses without warning.
Lots of good things about life at Basecamp... once the morning flurry of helicopter flights is finished, there is peace and quiet and a billion dollar set of views out every tent door. Today the views included jet stream winds raking the upper Lhotse Face, driving snow a thousand feet higher than the mountain itself. We are catching up on the news and trying to beat Mark Tucker at a game or two, but he has all of the advantages while our brains are still fuzzy and our bodies are tired. Tomorrow.
Best Regards,
RMI Guide Dave Hahn
On The Map
×
Sign Up For Everest 2013 Emails
{/exp:mailinglist:form}
---
More to Explore