---
Mt. Everest: RMI Sherpa Team Left BC to Begin Establishing Camp 3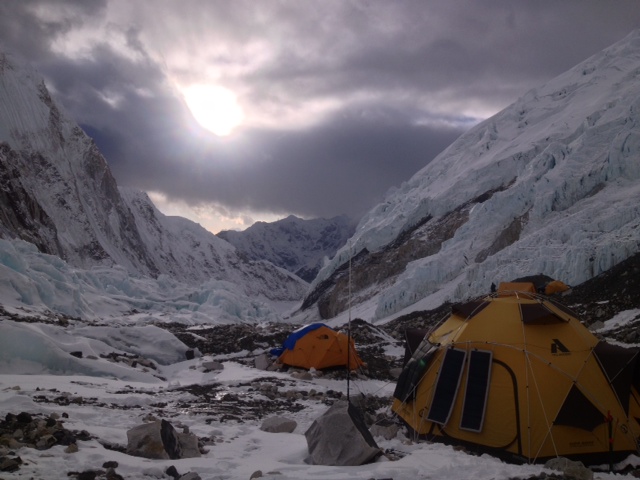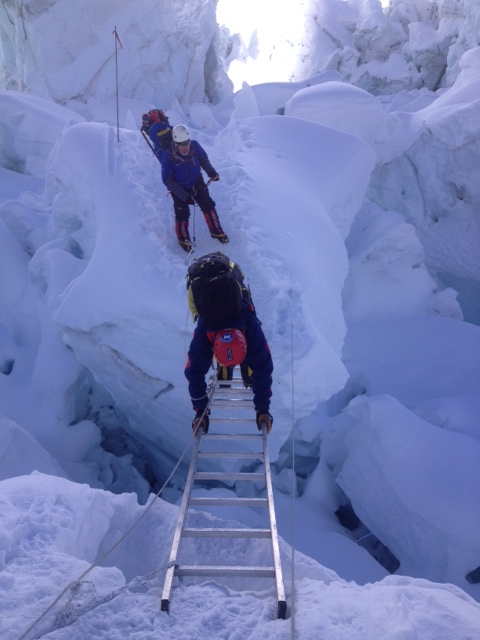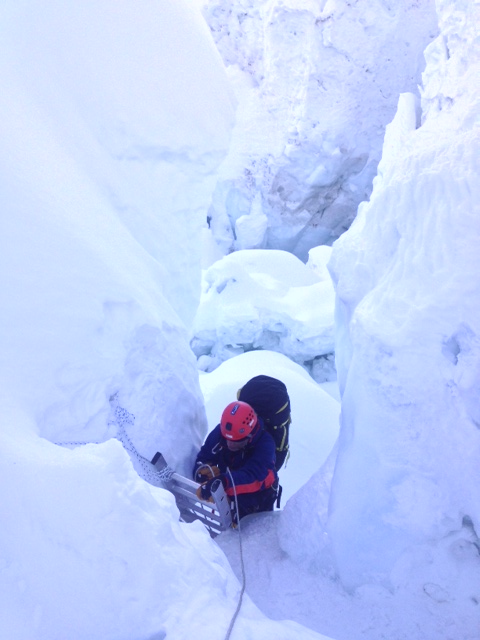 Lam Babu and our all-star Sherpa team were walking out of Basecamp by 4 this morning, bound for Advanced Basecamp (ABC). Their plan is to use the days ahead to establish Camp III on the Lhotse Face and to begin carries to the South Col. It is a good plan and works well with the climbing team intention to head up for a last "practice" rotation on the hill, sleeping as high as Camp III.
We were going for that last difficult push starting tomorrow, but have now reconsidered. A cough has taken precedence, as coughs sometimes do in the month of May on Mount Everest. We've worked with this particular cough for weeks already and have no fondness for it. The judgement call has come down to: sleep at 24,000 ft, gaining valuable experience in a tough environment while coming down in time for a last rest before the summit bid… Or get healthy and banish the cough before trying for the top.
Get Healthy won out.
We'll stay down while the Sherpa team is up this time (they'll be back to BC in a few days). We'll put a priority on getting the climbing team strong and we'll contend with a longer-than-expected rest while carefully examining weather reports… On the lookout for a suitable "window" between the Jetstream and the Monsoon.
Best Regards,
RMI Guide Dave Hahn
×
Sign Up For Everest 2013 Emails
{/exp:mailinglist:form}
---
More to Explore