---
Alaska Expedition Seminar: Marin & Team's Snow School on the Glacier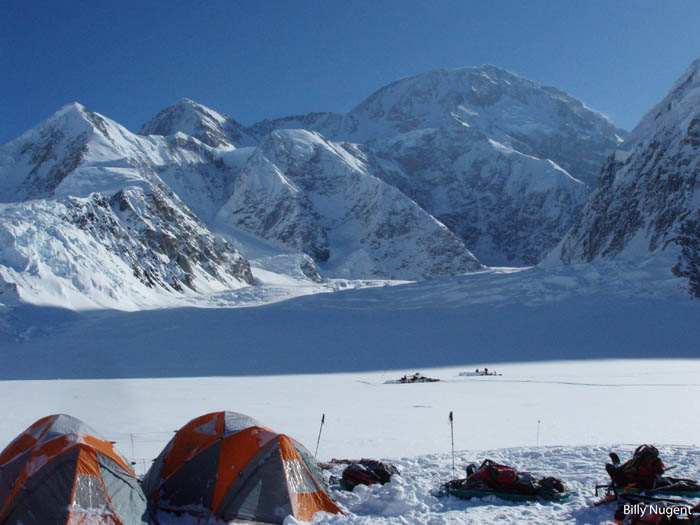 Today we woke up with a deep blue sky and a 360-degree view. The team slept well for our first night on the glacier. After some coffee and breakfast, we all had the experience to try the CMCs which is one of the biggest novelties of the trip.
Once we were well fueled and ready to head out of camp, we traveled over to a slope close to camp and completed our snow school. Lots of learning and reviewing made for a fun day on the glacier.
All and all a great day!
On The Map
×
Sign Up For Denali 2013 Emails
{/exp:mailinglist:form}
---
More to Explore
Mt. McKinley: Billy Nugent & Team Ready in Talkeetna
May 16, 2013