---
Mt. McKinley: Nugent & Team Fly on to the Kahiltna Glacier!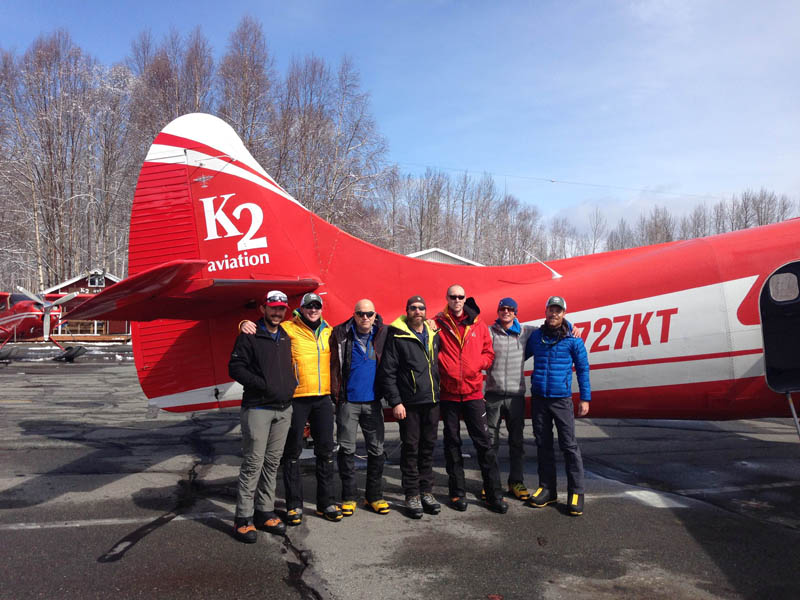 Hey everybody, checking in from the Southeast Fork of the Kahiltna Glacier where we are settled into Basecamp after a day of exciting weather. We woke this morning in Talkeetna to a couple inches of new snow on the ground and thought it was going to be another day of waiting around for flyable weather. But when I checked in with K2 at 8:00 they said it was actually clear at Basecamp and that as soon as the snow showers in town stopped we'd potentially be on our way.
Well, the clouds broke around noon and our intrepid crew loaded up onto a pair of otters and headed for the Alaska Range. Clouds enroute nearly forced us to turn around but our pilots were able to make it happen and delivered us safely to the Southeast Fork. Some unfortunate planes were forced to turn around after the runway shutdown because of a bank of clouds that rolled in soon after our arrival. These folks eventually made it in later on in the evening when everything cleared up. The views here are breathtaking, if a little humbling.
Wish us luck as we head out on the route first thing tomorrow!
On The Map
×
Sign Up For Denali 2013 Emails
{/exp:mailinglist:form}
---
More to Explore
Mt. McKinley: Nugent & Team "Walking the Pigs"
May 19, 2013