---
Mt. Everest: Birthday Celebration & Summit Climb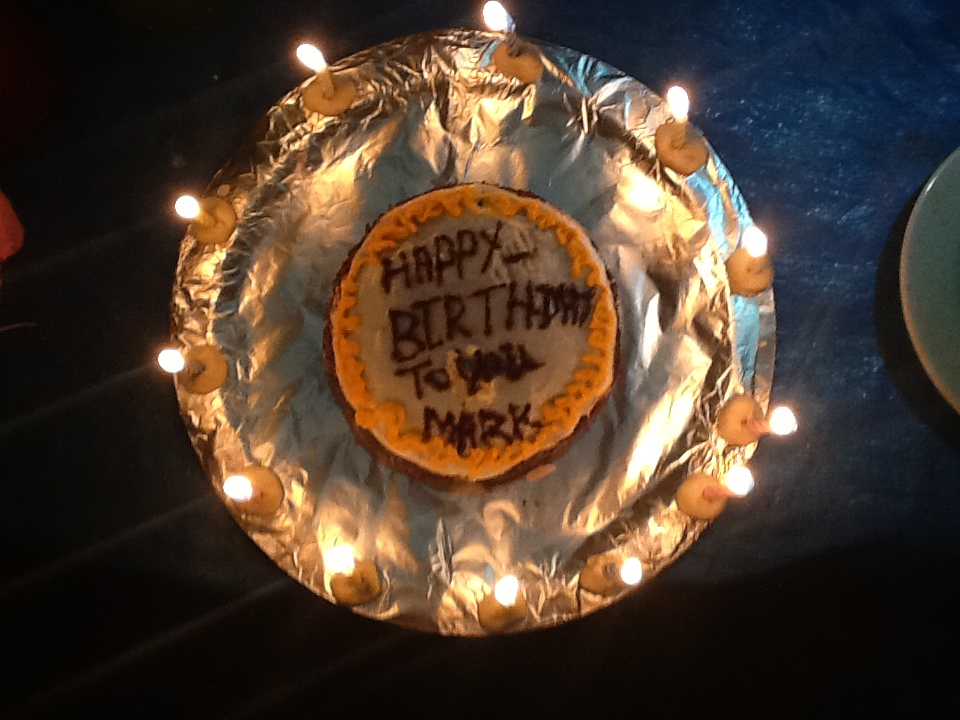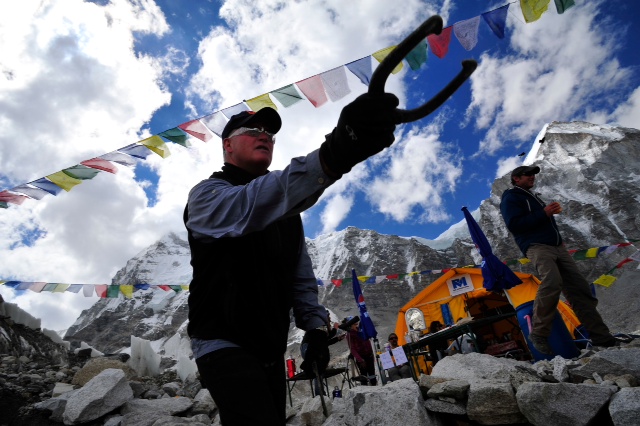 The climbing team is at Camp 4 readying for their summit bid on Mt. Everest tonight. For me, that means sleeping in the communication tent tonight. Dave and Seth will get some rest at the South Col. Hopefully a few hours of sleep but very important time for resting, hydrating and self care. Can you believe they are just hours away from the start of the Summit push? Kaji, Tshering and Geldgen our super Sherpa put Camp 4 together before Dave and Seth arrived. Nice work boys! Our Sherpa staff are doing fine as well.
I celebrated another birthday (twelfth time I guess) here on the Big E yesterday. Our wonderful Sherpa staff at Everest Base Camp had all the trimmings for me. I enjoyed a moonlight hike, no headlight needed, a very peaceful and surreal scene surrounding the jaunt. This is a truly amazing place to spend time. The horseshoe pit is still up and it's tough to get the better of me on the home pit advantage.
I'll be sending updates on the team's progress as they attempt to summit Mt. Everest tonight. Good luck!
RMI Guide Mark Tucker
×
Sign Up For Everest 2013 Emails
{/exp:mailinglist:form}
---
More to Explore
Mt. McKinley: Billy Nugent & Team Move to 11,000'
May 22, 2013
Mt. Everest: Team Reaches South Col
May 22, 2013