---
Mt. Everest: Team Reaches South Col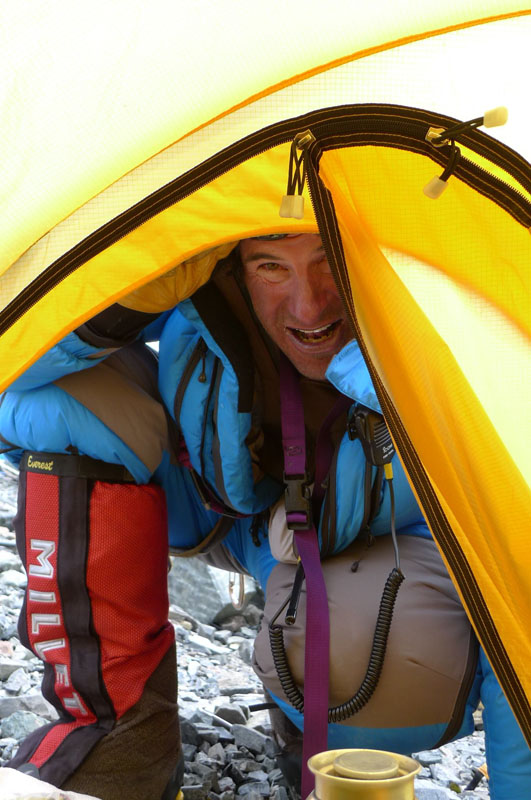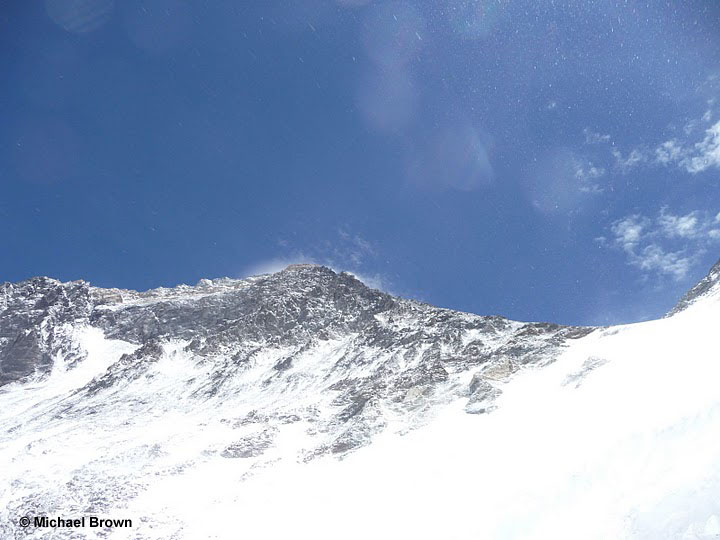 Voice mail received 3 am PT
Hey, this is Dave Hahn calling from Mt. Everest. We are about a mile higher then when I spoke to you last night. Seth Waterfall and myself along with Tshering, Kaji and Gyaljen got up super early this morning. We woke up at 1 AM and we're walking by about 2:15 AM. We skipped Camp 3 and went all the way up to the South Col, just a hair below 8,000 meters. It was a big day and obviously aiming for a summit tonight if conditions allow. We don't have a whole lot of ability to wait at this point and the forecasts don't really reward us for waiting much. This expedition is almost at its end. So this is our shot. We are all feeling really good up here at 8000 meters. Seth and I are sitting in the tent right now and it's nice and hot. There is sun coming through the tent walls. There is a little breeze and there are some clouds, but it's not necessarily bad weather. Things are looking good.
While we were climbing, we were keeping track of Lam Babu and Dan Johnson. They made great time, great progress to get down to base camp. They arrived there about mid morning – nice and safe and sound. So that is great news all around. We're going to try to keep you updated with the start of our climb. This climb again will be a middle of the night start, with the hope of being up high and close to the summit when the sun is first getting around on Mt. Everest. That is all for now. Bye now.

RMI Guide Dave Hahn checks in upon reaching the South Col of Mt. Everest.
On The Map
×
Sign Up For Everest 2013 Emails
{/exp:mailinglist:form}
---
More to Explore
Mt. Everest: Birthday Celebration & Summit Climb
May 22, 2013