---
Denali - West Buttress Expedition
Mt. McKinley: Haugen and Team Sport Eating at 11,000'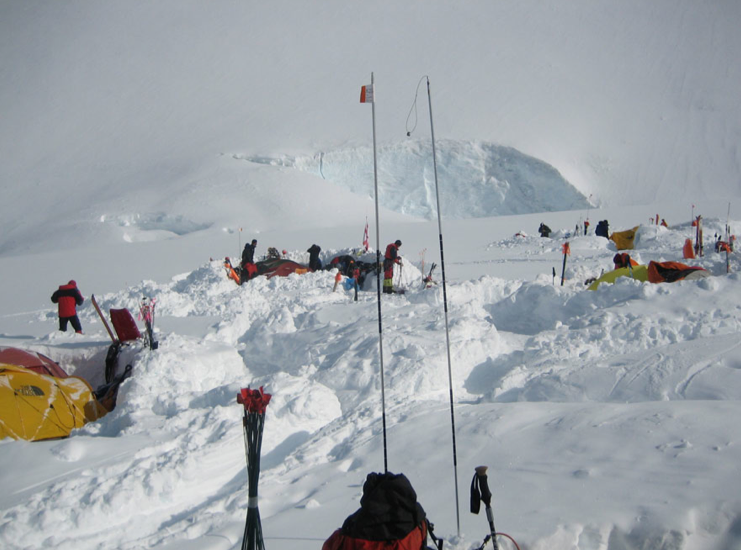 Tuesday, June 18, 2013
We are getting beautiful weather day after beautiful weather day! We retrieved our cache from 10,000ft. We are now set to bring a load up to around 14,000ft. This will be great for our acclimatization since it fits into the climb high and sleep low model.
The team has really been doing a great job of taking care of themselves. We are doing a lot of sport eating and drinking as we sit around camp. I am usually a hydration nag, but this crew is on top of it!
Stay Classy North America!
On The Map
×
Sign Up For Mount McKinley 2013 Emails
{/exp:mailinglist:form}
---
More Updates
Previous
June 6, 2013
Denali - West Buttress Expedition
Mt. McKinley: Jake Beren & Team Rest & Refuel at 17,000' Camp
Next
June 19, 2013
Four Day Summit Climb