---
Mt. McKinley: Jake Beren & Team Rest & Refuel at 17,000' Camp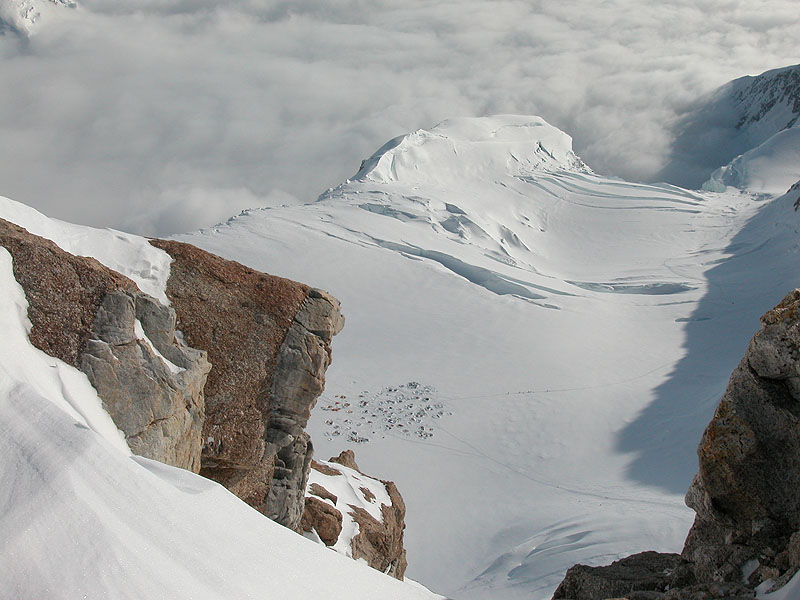 Tuesday, June 18 , 2013
What a day yesterday was! We were the only team to climb our route and truly enjoyed having the whole day to ourselves. It was a touch windy, but with warm air temps, it was perfectly manageable. The team climbed strong and stood on top in the afternoon with perfect visibility were treated to spectacular views the whole way up. The summit day is only possible with a combination of factors all coming together and we did a great job matching ourselves to the mountain. Bravo everyone!
Today really makes our call to go for it yesterday seem like the right one. The wind picked up last night and has been blowing hard ever since. We have been hanging out and resting at 17 camp and once the wind dies down we will tackle the Buttress and start the cruise home. We are going to wait a bit and maybe take off tomorrow after this spike in wind speed. For now we could use the rest after a few huge days.

Looking forward to seeing everyone as soon as Denali grants us safe passage.
RMI Guides Jake, Leon, and Josh
×
Sign Up For Denali 2013 Emails
{/exp:mailinglist:form}
---
More to Explore
Mt. McKinley: Haugen and Team Sport Eating at 11,000'
June 18, 2013