---
Mt. McKinley: Haugen & Team Cache Gear at 16,600'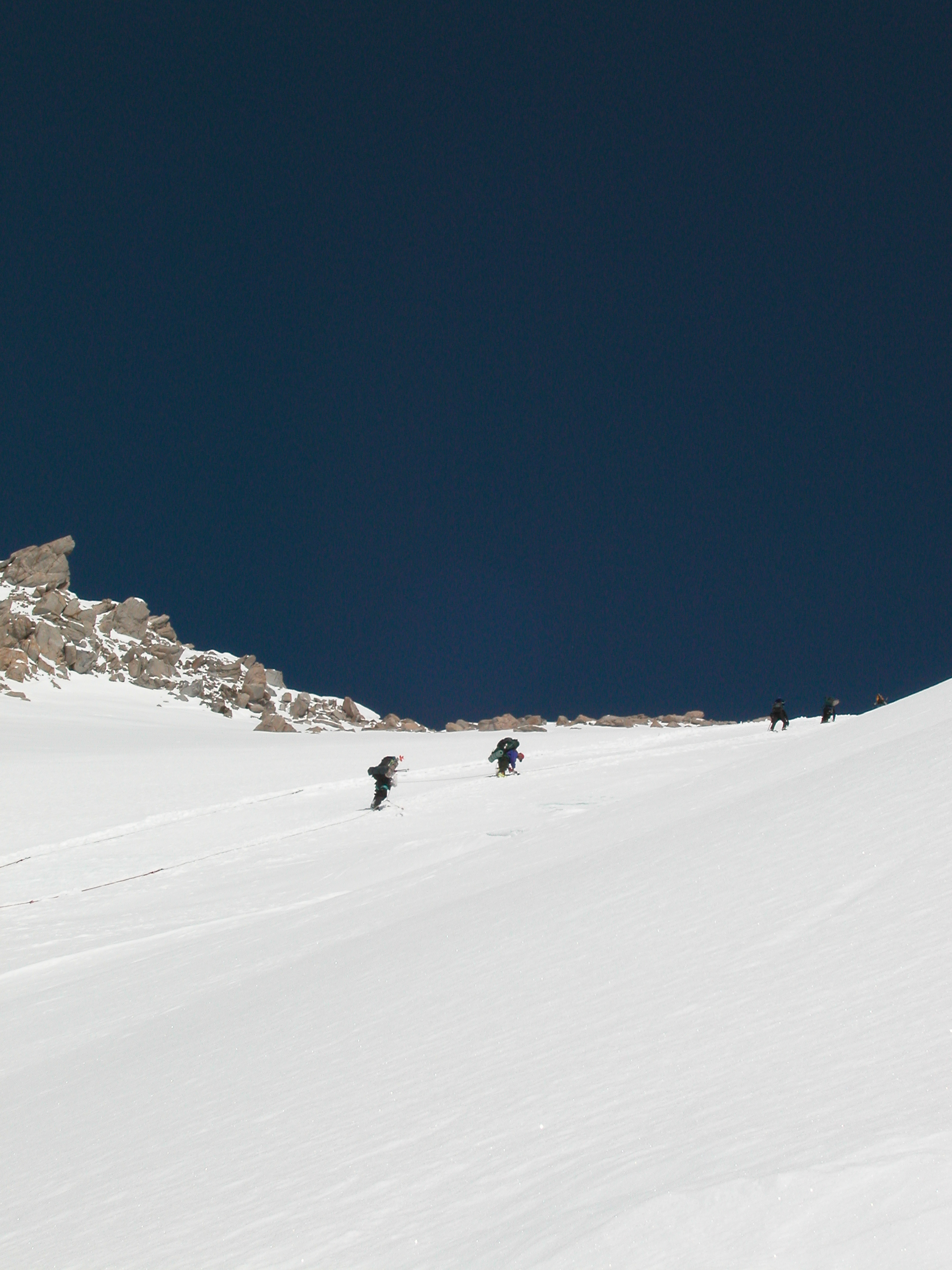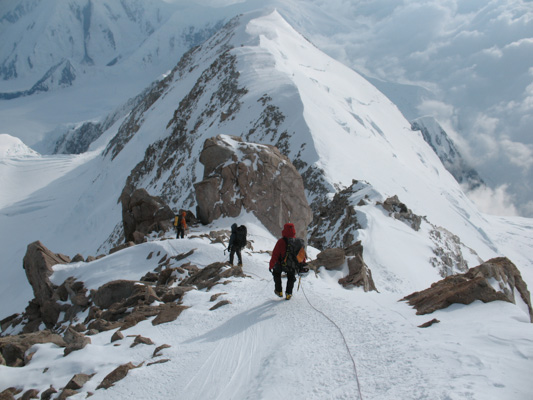 Saturday, June 22nd, 2013
Movin' on up! We woke up early and set out to cache some gear up high. Even though the sun was not on us, we thought it was warm for 14k camp. We were wrong. As we set out towards the fixed ropes that allow us to climb the steep face up to 16,000 ft safely, a cold wind picked up and made us cold…like Denali cold! I think we needed it because we were getting a bit spoiled. Once we gained the ridge, we were out of the wind and in the sun and immediately life was better.
We decided to make a cache a around 16,600' under a prominent rock feature called Washburn's Thumb. We cached some food and fuel for when we head up to our last camp at 17,000' in a couple of days.
I was really impressed at how everyone did at the altitude and on the fixed lines. Go team!
Rest day tomorrow.
RMI Guide Mike Haugen and the RMI Summit Team 6
On The Map
×
Sign Up For Denali 2013 Emails
{/exp:mailinglist:form}
---
More to Explore