---
Mt. Rainier: June 25th Update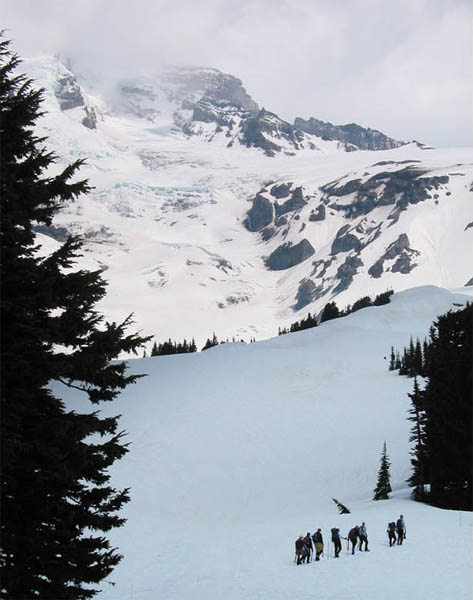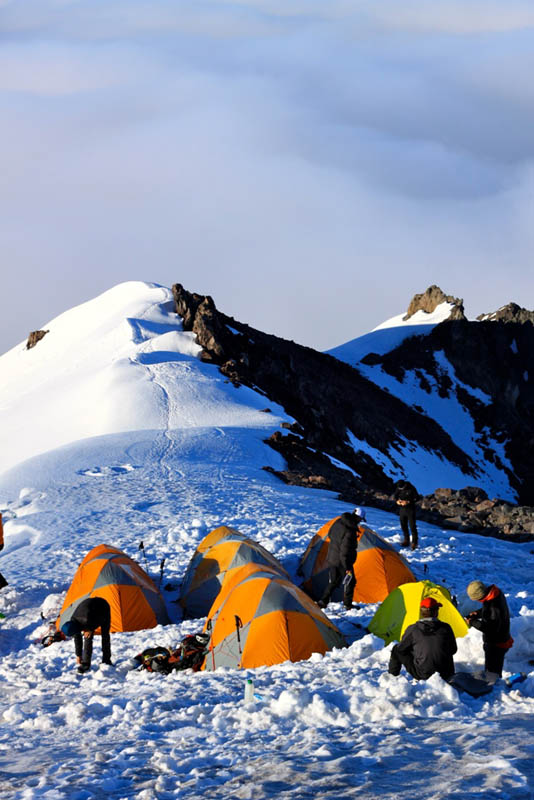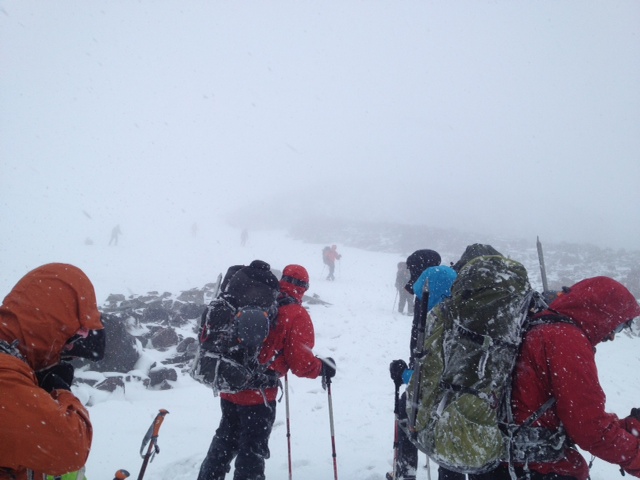 The Five Day Summit Climbs June 21 - 25 led by Seth Waterfall and Win Whittaker were unable to reach the summit of Mt. Rainier today. The teams climbed to 10,500' before deciding to turn around due to snow conditions and high winds.
The Five Day Kautz Climb led by Adam Knoff moved up to their High Camp at the western edge of the Turtle snowfield between 9,400' - 10,500' yesterday. They will spend today training at the Castle.
The Expedition Skills Seminar - Emmons led by Billy Nugent arrived at Inter Glacier yesterday afternoon. They will be moving to Camp Schurman today.
---
More to Explore
Mt. McKinley: Haugen & Team Move to 17K Camp
June 24, 2013