---
Mt. McKinley: Haugen & Team Summit!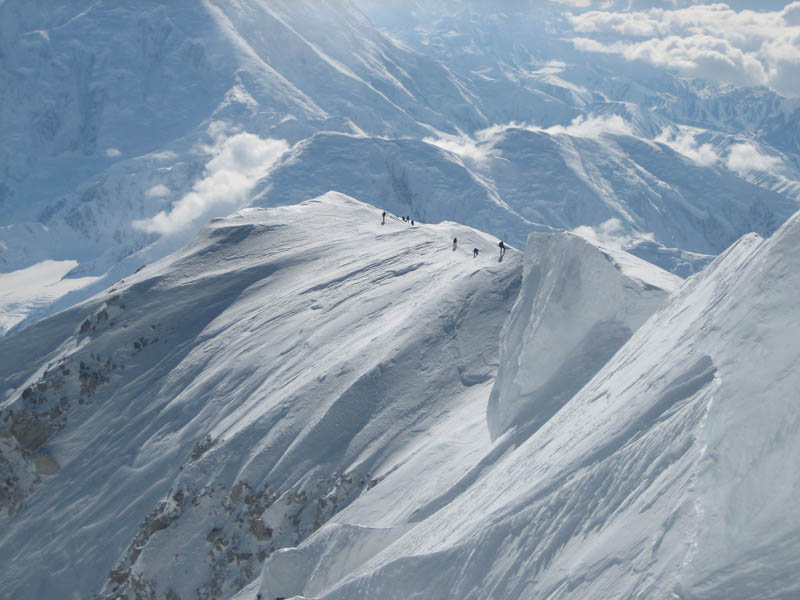 Friday, June 28th, 2013
Summit Team 6 finally hit the summit! Second time is a charm.
We left camp around 8:45 this morning with perfect weather. As we got higher, Denali decided to challenge us again; this time with some wind. The wind was blowing very hard as we approached the summit ridge. We were all bundled up ready to get pummeled by wind on the ridge, but the ridge actually blocked the wind making the summit really nice! We stayed on top for quite some time before we headed back down into the wind for a safe descent back to 17,000 feet.
Time to get some well-deserved sleep!
RMI Guide Mike Haugen and RMI Summit Team 6

RMI Guide Mike Haugen calls from the Mount McKinley summit.
On The Map
×
Sign Up For Denali 2013 Emails
{/exp:mailinglist:form}
---
More to Explore
Mt. McKinley: Hahn & Team Getting Started
June 29, 2013
Mt. Rainier: June 29, 2013 Update
June 29, 2013