---
Mt. Rainier: July 20, 2013 Summit!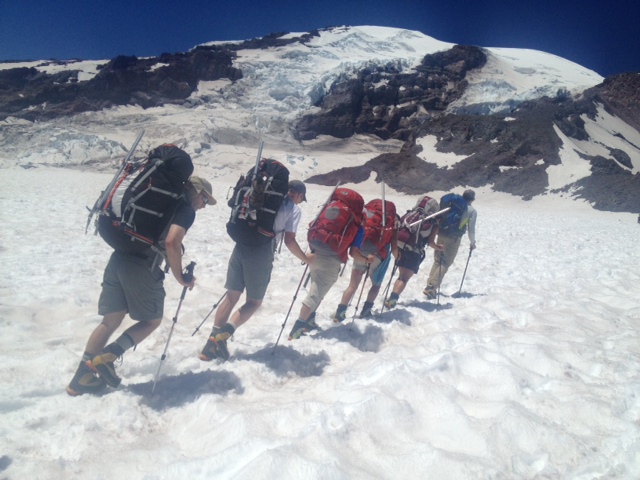 The RMI Four Day Summit Climb team led by JJ Justman reached the summit of Mt. Rainier early this morning. The team reported a beautiful morning with clear skies and light winds of about 20mph. The ascent to the summit took about 6 hours and 10 minutes. The team left the summit and will descend back to Camp Muir and then continue to Paradise.
RMI Guide Billy Nugent led a team of climbers in the North Cascades. They reached the summit today around 2 pm PT. They returned to camp around 5 pm and will spend their final night in the mountains. Tomorrow they will descend to the trial head and complete their trip.
Congratulations to today's team!
---
More to Explore