---
Four Day Summit Climb
Mt. Rainier: August 30, 2013 Update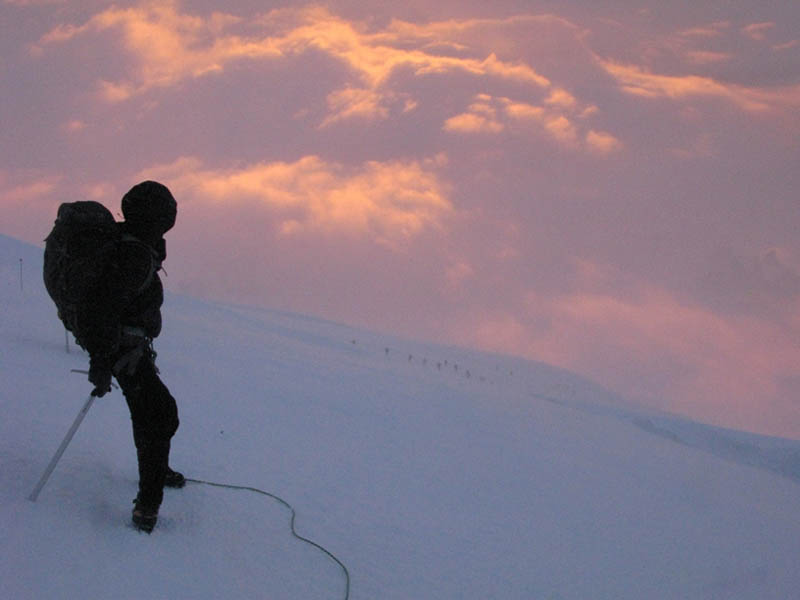 Our Four Day Summit Climb teams led by RMI Guides Brent Okita and Zeb Blais waited out weather in the early hours of the morning before starting their summit attempt of Mt. Rainier. The teams headed out at 4am and reached Ingraham Flats before encountering firm, icy conditions on the route. They made the decision to enjoy the sunrise at the Flats before heading back down to Camp Muir. Brent and Zeb both commented on the strength and toughness of their teams and were very proud of their achievements on the mountain.
Congratulations to today's teams!
---
Be the first to leave a comment.
More Updates
Previous
August 23, 2013
Elbrus North Side
Next
August 19, 2013
Kilimanjaro Climb & Safari
Kilimanjaro: Grom & Team Finish Safari with Not One, But Five Leopard Sightings!