---
Kilimanjaro Climb & Safari
Mt. Kilimanjaro: The team visits Lake Manyara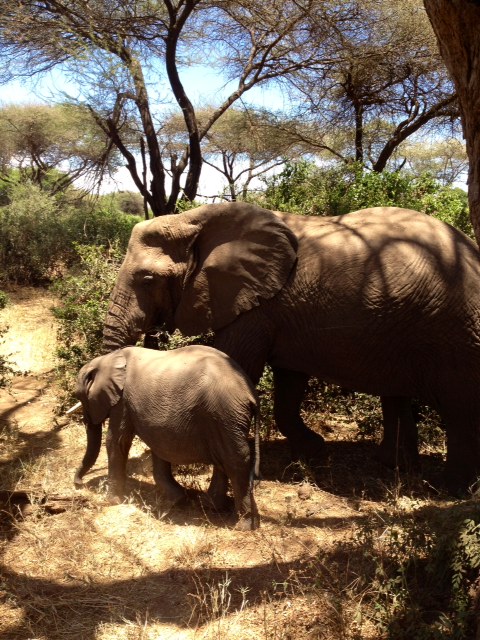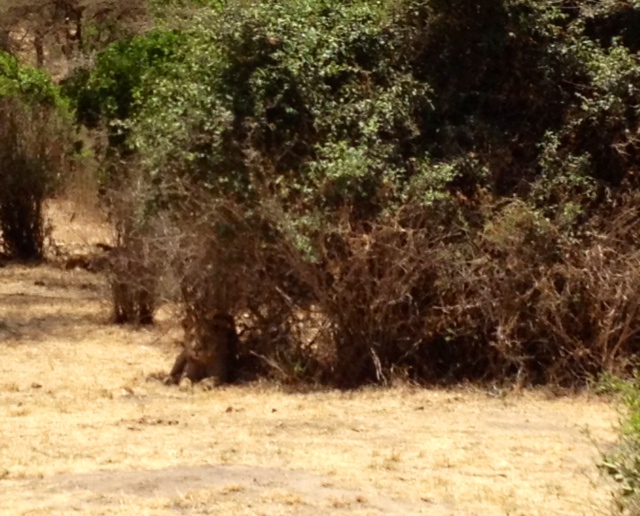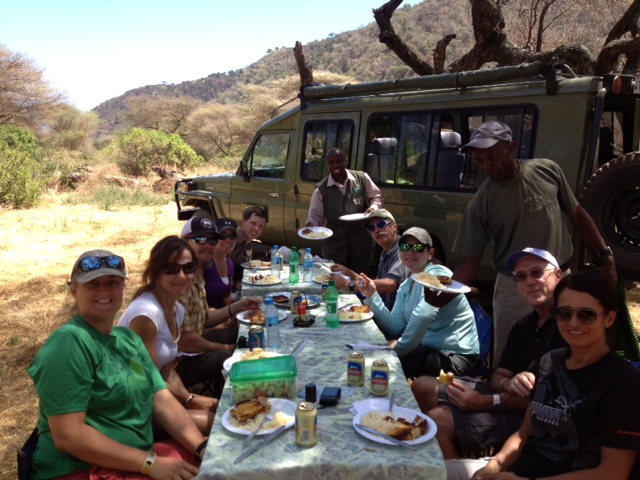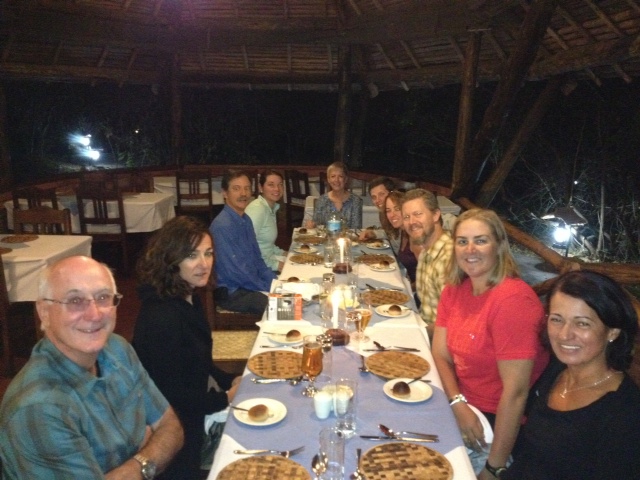 On our first day of safari we headed south to Lake Manyara, which is know for its colorful flamingos and tree climbing lions. It wasn't long before we spotted our first of many elephants to come. In fact we stopped just short of a mother and her baby and watched them cross between our two safari vehicles. It was surreal to see them so close and feel as if we could almost touch them, while they barely noticed us. We then headed off to our normal lunch spot but had to find another place as several lions had beaten us there. We think we counted 5 all together, two young males and a few females, but it was a little tough to tell as they were trying to stay cool in the bush.
After a nice hot meal provide by our traveling chef Michael, we headed off to see other animals and a quick visit to the hippo pond. Along the way we spotted a huge Monitor (giant lizard) in a creek and spotted many zebras, giraffes, wildebeest, bush bucks, and a few warthogs too.
All in all it was a pretty rewarding first day on safari.
We are spending the night overlooking the lake in a nice tented camp called Kirurumu. Everyone is doing great and excited for what tomorrow might bring.
RMI Guide Casey Grom and Crew
×
Sign Up For Kilimanjaro 2013 Emails
{/exp:mailinglist:form}
---
More Updates
Previous
September 11, 2013
Expedition Skills Seminar - Muir
Next
September 4, 2013
Kilimanjaro Climb & Safari