---
Ecuador Volcanoes: Casey Grom & Team Arrive in Quito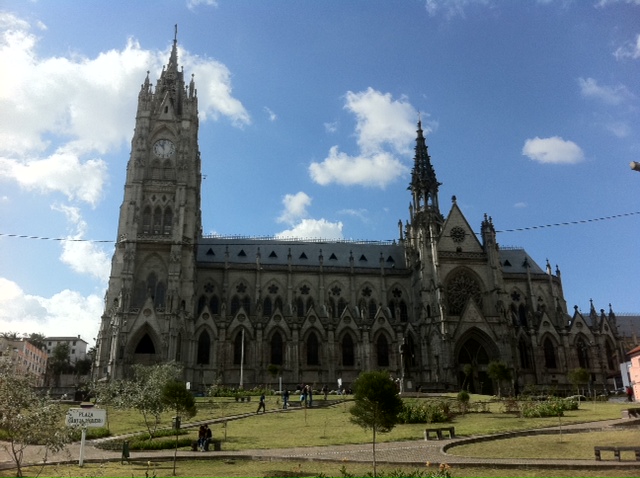 Hello from Quito everyone!
After some very long flights the team has arrived safe and sound here in Ecuador. We started our day with a group meeting where we shared a little about each other and discussed the plans for our expedition. We then headed out on a city tour which was mostly spent visiting the colonial old town and it's many churches built in the 17th century. We also visited the Virgin de Quito, which is a statue that overlooks the entire city and is similar in importance to our Statue of Liberty.
After our tour we headed back to our hotel to allow the team some time to rest before meeting and discussing the gear needed for our upcoming climbs. After making sure everyone was well equipped with the essentials we took a short walk to a nearby restaurant and patiently waited for all of our food to arrive. The food was delicious and everyone left with smiles on their faces.
It looks like a great group of people and everyone is looking forward to stretching their legs tomorrow.
RMI Guide Casey Grom and crew
×
Sign Up For Ecuador 2013 Emails
{/exp:mailinglist:form}
---
More to Explore
Vinson Massif Expedition: Team Moves to Low Camp
December 12, 2013