---
Ecuador Volcanoes: Grom & Team 100% on Cotopaxi Summit!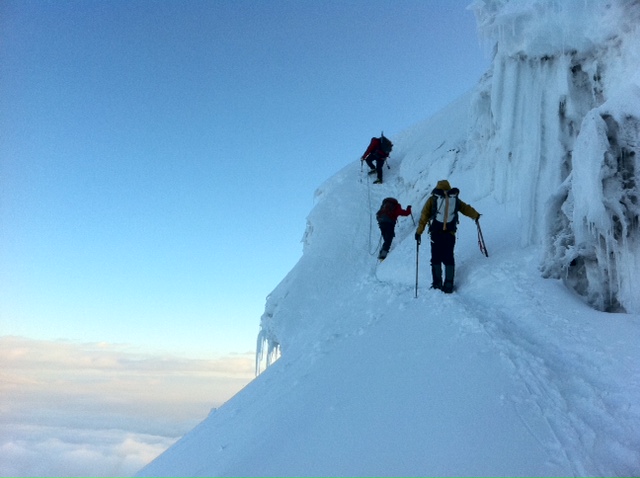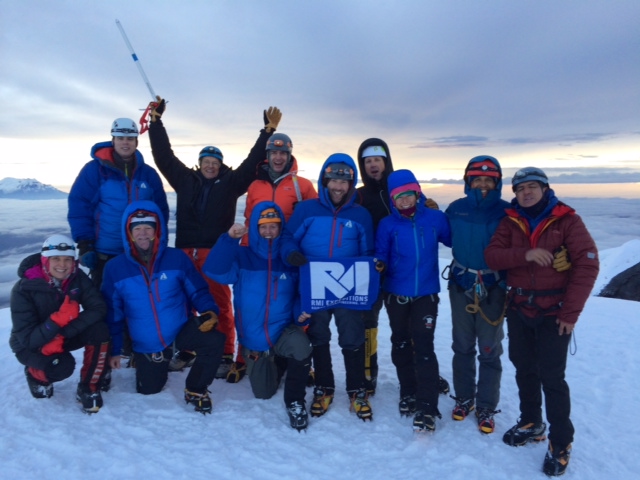 Summit on Cotopaxi!!!
We awoke to start our climb from the Refugio at 16,000' in a misty cloud, but as we ascended the thick fog gave way to clear skies and stars. Our ascent took a direct route that brought 100% of our team to the summit of Cotopaxi">Cotopaxi just as the sun began to rise.
We had a calm and relatively warm hour on the summit to make some calls and take photos while enjoying impressive views of the crater and surrounding volcanoes.
We are now all safely back in Quito and just returned from a delicious celebration dinner!
We are looking forward to being home with our friends and family soon!
RMI Guides Casey Grom and Solveig Waterfall
On The Map
×
Sign Up For Ecuador 2013 Emails
{/exp:mailinglist:form}
---
More to Explore
Aconcagua: Justman & Team Enjoy Base Camp
December 20, 2013