---
Aconcagua: Justman & Team Summit!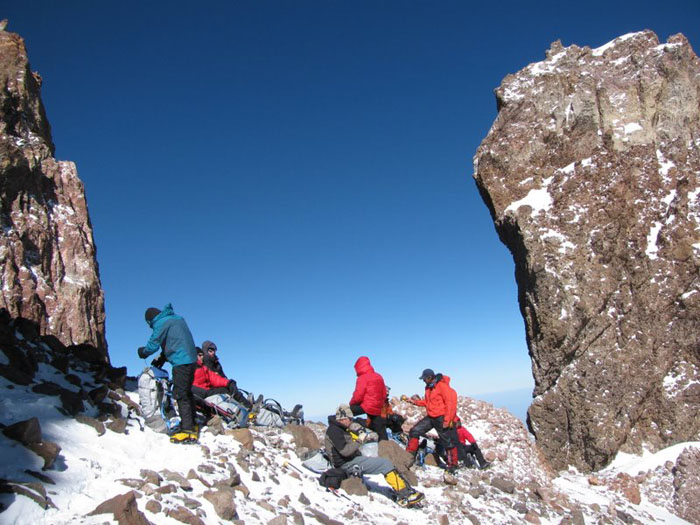 Hey everyone, I'm wondering if you could just take a listen to this for second… Do you hear that? I didn't think so because there is zero wind on the summit of Aconcagua right now! That is where Team Seven is at this moment. What do you say guys? [Happy yells from the climbers.] People are excited to be up here. We have a beautiful day climbing. We had a sunny day to begin with; now there's a little bit of clouds and a little bit of snow. People are feeling pretty darn good, tired but good. We had a great day climbing. Can't say enough great things about the summit. And now we are going to head down. This is JJ and the team heading downhill from the highest point in the western hemisphere of the world.

RMI Guide JJ Justman calls in from the Aconcagua summit!
On The Map
×
Sign Up For Aconcagua 2014 Emails
{/exp:mailinglist:form}
---
More to Explore
Mexico: Schellens & Team Settle into the Altzimoni Hut
February 17, 2014