---
Mt. Everest: Dress Rehearsal through the Khumbu Icefall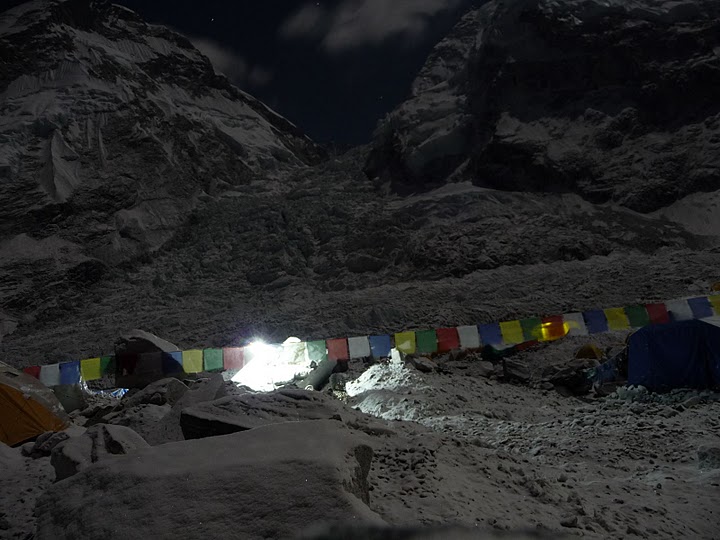 Today was an exciting day! The entire team did a "live" rehearsal. What does that mean? Well…the team awoke at 3AM and slid on stiff boots and warm clothing, had a quick but nutritious breakfast and then began climbing the icefall with our headlamps lighting the way.
Climbing in the Khumbu Icefall is impossible to describe. It is impossible to relay what it's like through photos and videos. However, the best I can say is it is simply spectacular! Giant blocks of ice tower above as you bob and weave, slice and dice your way through the giant maze.
The entire team did absolutely great! This "dry run" of going through half of the icefall inspires confidence so the next time we get up at 3AM we will all be ready and rearing to go through the entire icefall and occupy Camp One at 20,000 feet.
For now however, we are all happy and content after another great lunch with culinary masterpieces allowing us to fully recover. Next, a little tent time to rest these weary bones.
On The Map
×
Sign Up For Everest 2014 Emails
{/exp:mailinglist:form}
---
More to Explore
Mt. Rainier: Winter Seminar Train in Some Tough Weather
April 17, 2014