---
Mt. Everest: Dave Hahn Calls in from Everest Base Camp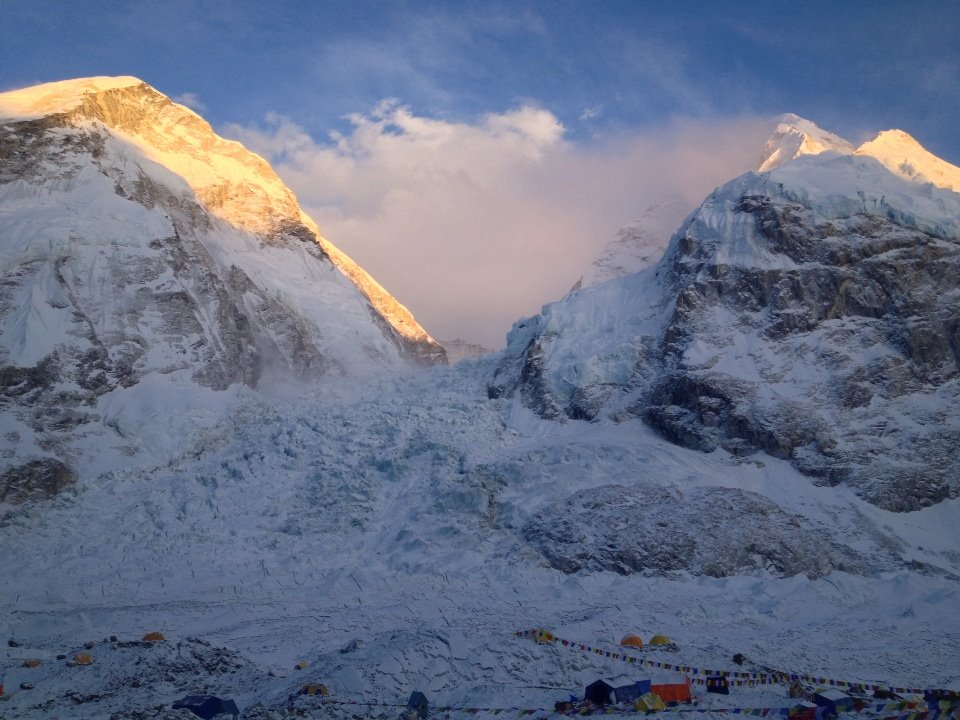 Hey this is Dave Hahn calling from Everest Base Camp. Today was another difficult day dealing with the tragedies from yesterday. The team members stayed in Base Camp today, it was cloudy, a little snowy, a little cold. Three of our Sherpa team, Tshering, Lam Babu and Pemba helicoptered up, with others, to the accident site to continue the difficult and dangerous work that some of us were engaged in yesterday of well, body retrieval at this point. There are still three missing, is my understanding, and they were not able to find those three. But they did a great job in going up and working hard and trying to make a difference and we are very proud of them.
The team is well, obviously, it is a difficult situation, everything is somewhat in limbo. There is word of a number of teams that are pulling the plug and are not going to climb. But we will see how these next couple of days play out. I told my climbers to be ready for anything.
We will keep you informed.
Bye now.

RMI Guide Dave Hahn checks in from Everest Base Camp.
On The Map
×
Sign Up For Everest 2014 Emails
{/exp:mailinglist:form}
---
More to Explore