---
Mt. Everest: RMI Expedition Ends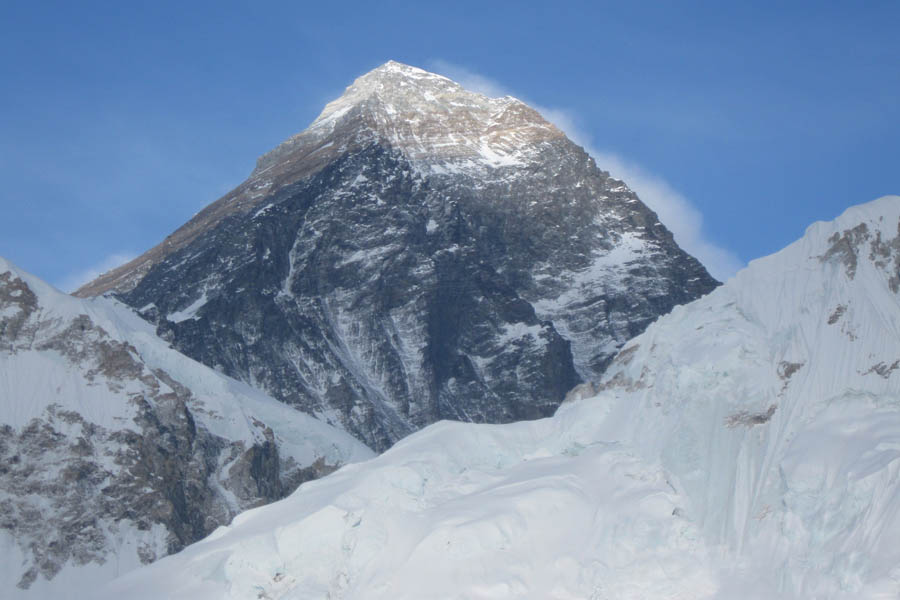 We began the day with hope that we might be getting closer to resuming climbing. Billy and JJ took the climbers hiking while Mark Tucker and I met with a number of other climb leaders and Sherpa sirdars. Those meetings convinced us that the right course was to give up on Mount Everest for Spring 2014. In future dispatches, we'll try to quantify the reasons for such a decision. But for now, suffice to say that the risks outweigh the possibility of success.
This week has been a roller coaster of emotion for many of us, from the horror that came with the avalanche of April 18, to the confusion that followed it regarding the right course to take for balancing respect for the dead, concern for team safety and summit ambitions. Following the accident, our list of serious obstacles to an Everest summit was always significant, but we believed it worthwhile to continue looking for some way forward. Our climbers, Sherpas, guides, and outfitters had put too much into the planning and execution of this trip to let go of the goal with less than our best effort. We've given that now.
We'll start heading for home soon.
Best Regards,
RMI Guide Dave Hahn
×
Sign Up For Everest 2014 Emails
{/exp:mailinglist:form}
---
More to Explore
Mt. Everest: Mark Tucker Checks in
April 21, 2014
Mt. Everest: Dave Hahn Checks in from Pheriche
April 25, 2014