---
Mt. McKinley: Walter & Team's Rest Day at 11K Camp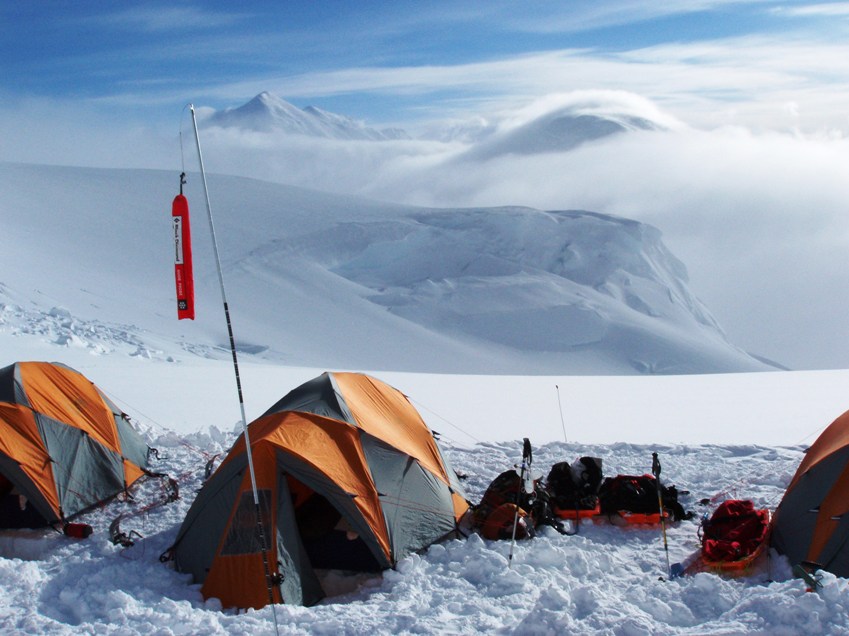 Today we saw the first real clouds of the trip, accompanied by a dusting of snow. The clouds cleared out in the afternoon and it turned into a beautiful, but breezy evening.
We weren't terribly concerned with what the weather did today, as we took a complete rest day in order to have more time to acclimate to the altitude and recover from the past five days of hard work in the mountains.
Everyone is doing well and, if the weather lets us, we'll move up to the 14,200' Camp in Genet Basin tomorrow. The weather forecast for tomorrow is calling for clear skies and moderate winds, so we'll just have to see how things play out.
We'll keep you posted with our progress.
Caio for now,
RMI Guide Mike Walter
On The Map
×
Sign Up For Denali 2014 Emails
{/exp:mailinglist:form}
---
More to Explore