---
Mt. McKinley: Walter & Team Remain at 14,000'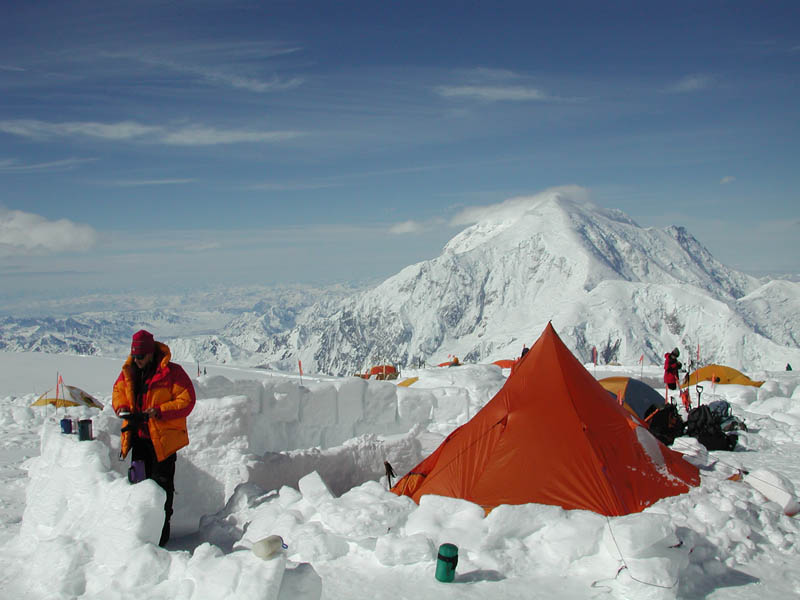 May 22, 2014 - 6:44 pm PT
We had grand plans of moving to high camp today, and awoke early to clear skies above and relatively warm temps. We started stoves and began the process of packing sleeping bags and organizing gear, but before the water even had time to boil, a cap began to build on the upper mountain and lenticulars formed over Mt. Foraker to our south west. We watched as plumes of snow, sublimating from the west buttress and 17,000' Camp, began to stream to the south.
Better to sit here at 14 camp and drink more coffee, we decided…. Although now we are out of coffee….
The team is in good spirits and we will keep you posted as the situation continues. Fingers aggressively crossed that this weather breaks soon!
On The Map
×
Sign Up For Denali 2014 Emails
{/exp:mailinglist:form}
---
More to Explore