---
Mt. Rainier: June 14th SUMMIT!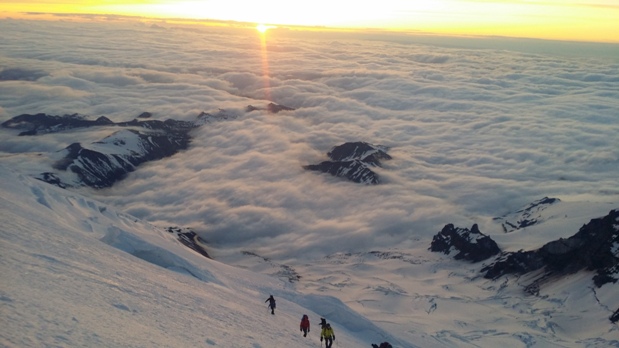 The Four Day Summit Climb Teams Led by JJ Justman and Lindsay Mann reached the summit of Mt. Rainier early this morning. The teams reported great climbing conditions with winds of about 5 - 15 mph as they climbed above the clouds. The teams will spend some time on the summit before starting their descent back to Camp Muir.
Congratulations to Today's Teams!
---
More to Explore
Mt. McKinley: Haugen & Team Move to Camp 1
June 13, 2014
Mt. McKinley: Beren & Team Carry Day
June 14, 2014