---
Mt. McKinley: Jones & Team Sitting Sassy at Seventeen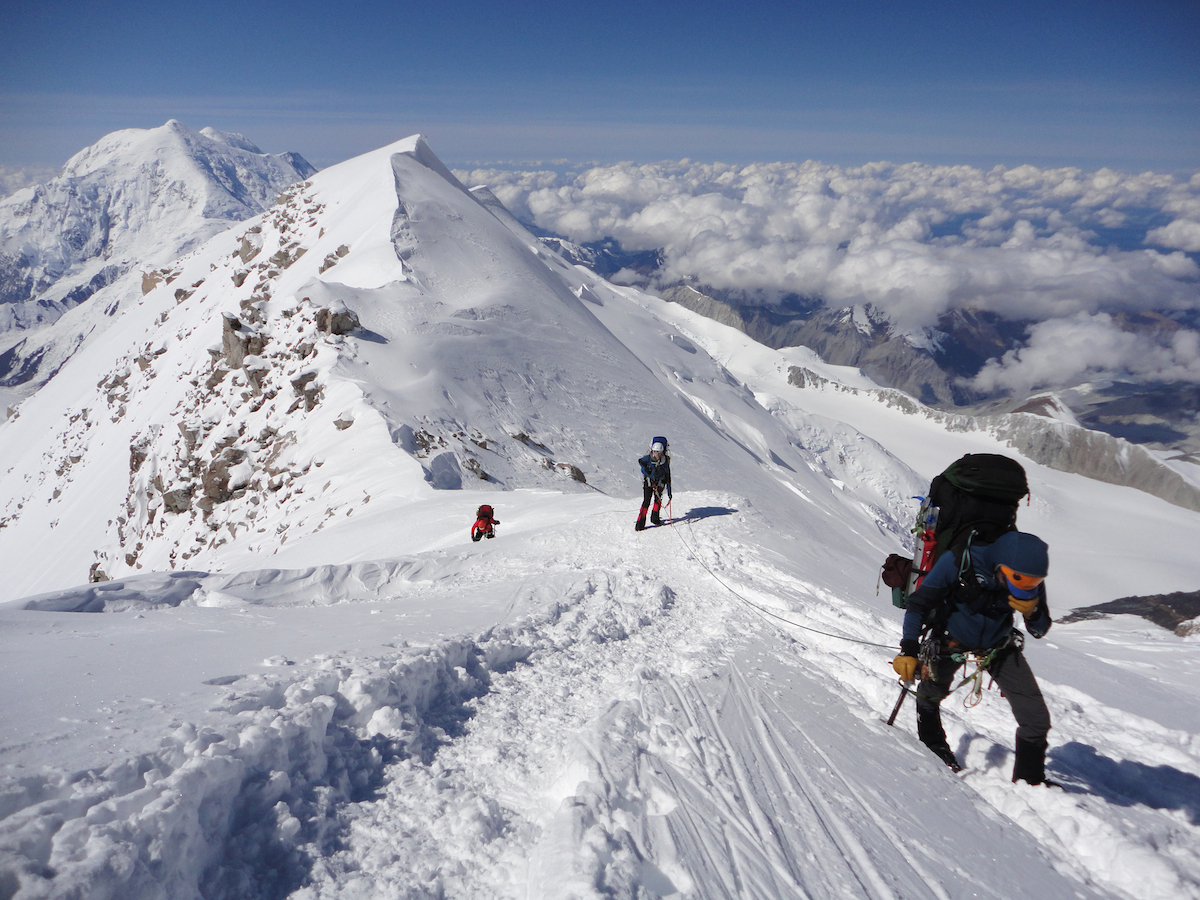 June 19, 2014 - 6:43 pm PT
Today on our next to last day for up hill travel we got the window we needed! The no troubles crew had no trouble with our move, reaching our high camp at 17,200ft! An early departure from our 14K camp meant cold hands and feet as we approached the fixed lines, but by the time we reached our first break the sun had crested the ridge to our south. We basked in the most welcome UV, and continued up to the base of the fixed lines without feeling the bite of the -5F temperatures.
We dispatched the fixed lines without incident, and were soon taking a break in a crisp little nook on the buttress proper. High, wispy clouds took the heat right out of the sun, and the constant winds reminded us of our arctic location. The last little bit of steep fixed line at Washburn's Thumb posed no issues, and we climbed into some of the most spectacular terrain of the West Buttress.
Steep walls fell away on both sides as we climbed the last stretch into camp, and soon we had reclaimed a couple of tent platforms, set up our shelter and had stoves running for water. The constant burn is a reminder of our high location and is helping to drown out the stiff northeast breeze currently moving through camp.
Tomorrow looks like it'll be our window for a summit attempt, provided the winds die down and the temperatures stay reasonable. We're psyched for the camaraderie of sharing camp with Jake Beren's team, and look forward to being on the route with them tomorrow. Wish us luck!!
Cheers,
RMI Guide Tyler Jones and The No Troubles Team
On The Map
×
Sign Up For Denali 2014 Emails
{/exp:mailinglist:form}
---
More to Explore