---
Denali - West Buttress Expedition
Mt. McKinley: Beren & Team Reach the Summit!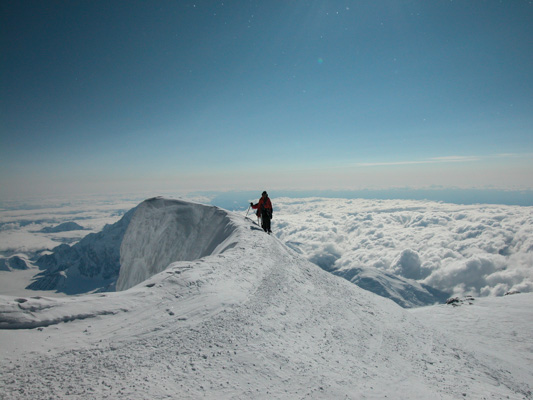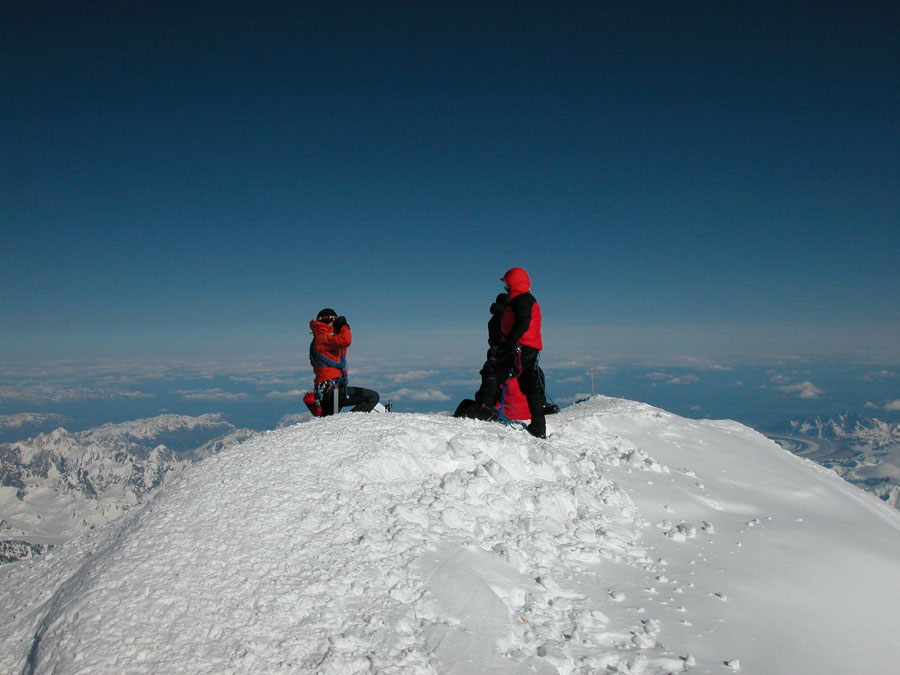 June 20, 2014 - 10:16 pm PT
Hello, this is Jake calling from the summit of Denali with our crew. Everyone did a wonderful job today and I'm super proud of how everyone kept it together. We had a little flurry of conditions in the morning and then had just about the most beautiful day you could imagine on top. Thanks to everybody back home for the support. And now we are gonna get down to the business of getting down, so we will call when we get back to camp and look forward to seeing everybody soon, alright. Bye.
June 21, 2014 - 2:54 am PT
Hello, this is Leon, Katie and Jake just calling in to let everybody know that most of us are asleep back at camp. The rest of us who are not will be shortly. A beautiful climb and we will touch base on our way out of here. Good night.

RMI Guide Jake Beren calling in from the Mt. McKinley summit!

RMI Guide Jake Beren calls in from high camp after successful Mt. McKinley summit.
On The Map
×
Sign Up For Mount McKinley 2014 Emails
{/exp:mailinglist:form}
---
More Updates
Previous
June 4, 2014
Denali - West Buttress Expedition
Next
June 21, 2014
Four Day Summit Climb