---
Everest Base Camp Trek: Grom & Team Trek to Namche Bazaar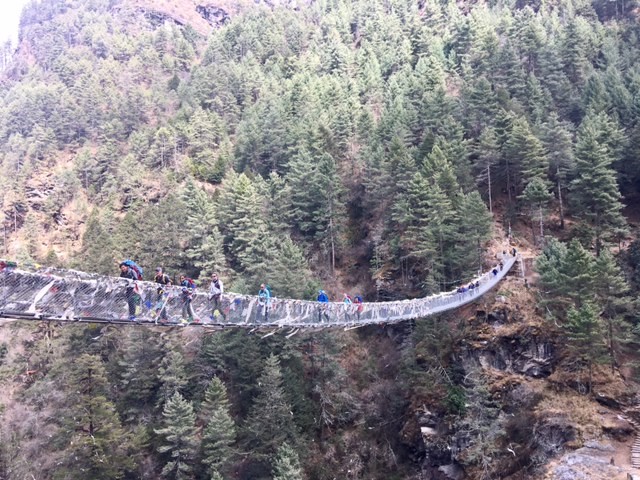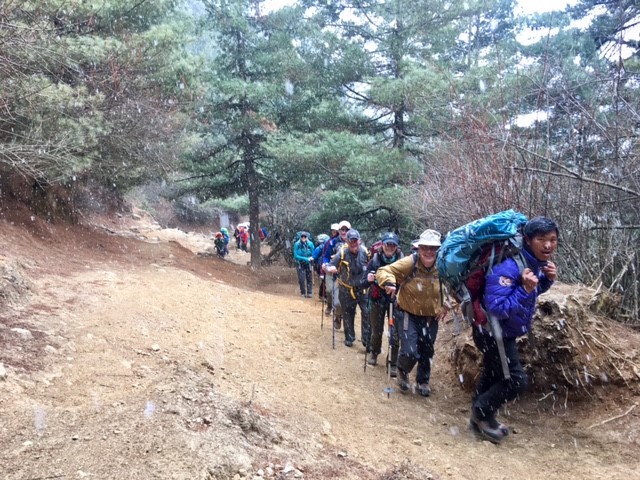 Hello from the Khumbu everyone!
This morning we left the tea house in Phakding and headed up this beautiful valley toward Namche Bazaar, which is the largest village in this famous valley. We had a slight rain delay this morning as we woke to some light precip, but hit the trail right around 8:30 as the rain tapered off. Everyone enjoyed the hike, and no one seemed to mind pausing often for the endless mules and yaks carrying loads headed for basecamp as we made our way down, but mostly up this rocky trail. It was reasonably busy on the route with trekkers and climbers, but the traffic seemed to flow pretty smoothly.
The team crossed a number of high suspension bridges without a problem, but I did notice no one stopped in the middle to take photos. Overall it was a really enjoyable day as we climbed up to just over 11,200' where Namche sits. There was a little snow falling as we pulled in, so we'll have a few better photos tomorrow.
That is all for now.
On The Map
×
Sign Up For Everest BC Trek 2017 Emails
{/exp:mailinglist:form}
---
More to Explore