---
Kilimanjaro: Hahn & Team Back at Arumeru River Lodge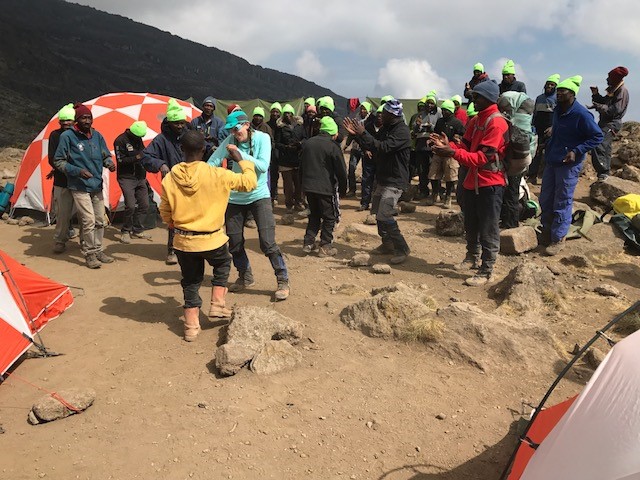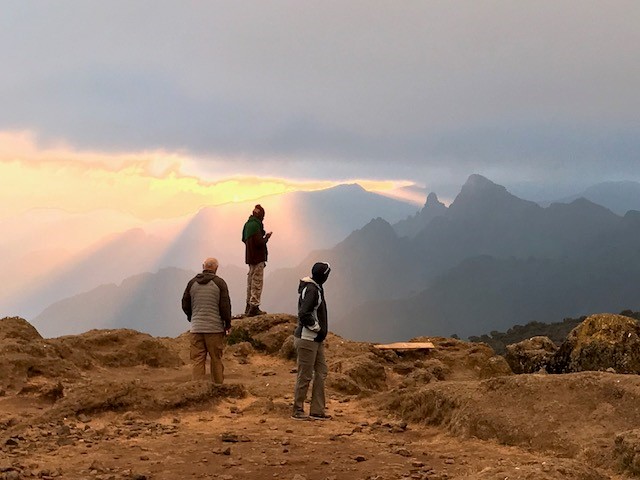 Jambo from the Arumeru River Lodge. Our last night on the mountain was just what the doctor ordered. Good sleep and plenty of it -at a reasonable altitude. We woke to clear skies and ate breakfast in a forest of giant heather. Afterward, our entire mountain staff regaled us with singing, impressed us with dancing and caught us up in their laughter. We thanked them for their friendship and hard work, shook hands and hit the trail. We descended 4,000 feet down a sometimes slippery trail through the forest. The weather stayed fine and dry, which is not always the case in a rain forest, obviously, but luck was with us (yet again). By midday we'd reached the Mweka Gate and we exited the National Park. Our staff treated us to one final excellent "picnic" lunch before we hit the Tanzanian highways back to Usa River and our lodge. After a week in the mountains, a few of our team expressed the need for showers and so we delayed our celebration dinner to accommodate cleanliness. With a little repacking, reorganizing and relaxing, we're now poised and ready for safari.
Best Regards,
RMI Guide Dave Hahn
×
Sign Up For Kilimanjaro 2017 Emails
---
More to Explore
Mt. Rainier: September 11th Summit!
September 11, 2017
Kilimanjaro: Hahn & Team Begin their Safari in Lake Manyara National Park
September 12, 2017